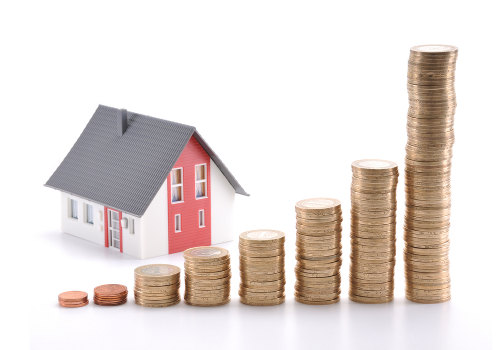 Years have passed since the real estate market crash; however, still today some areas are battling foreclosure inventories and an uncomfortably high number of defaults. Where, exactly, does the real estate market stand today nationally? Overall, things are definitely looking up for the housing market.
Rising Home Prices
One of the easiest ways to determine how the real estate market is progressing is to look at home prices. Over the last few years home prices have been rising as foreclosures have been declining. According to a recent report by S&P Case-Shiller, home prices have risen annually for the first time since 2006. Specifically, January 2013 marked an 8.1% rise in home prices in comparison to January 2012.
Rising home prices is a key indicator that the real estate market is definitely on the right path on the road to recovery. However, rising home prices is only one piece of the puzzle. What else is happening in real estate that provides positive signs of housing market growth?
Increase in Home Sells and Bidding Wars
Although there are still some great foreclosure deals and discounted properties throughout the country, the current real estate market is not only marked with rising home prices, but also a renewed interest in real estate. In today's housing market, everyone from first-time home buyers to seasoned investors (both domestically and internationally) are regaining confidence and interest in the United States housing market. Sure, many of these individuals are looking for foreclosures and other discount properties for profit potential, but they are also jumping at lower home prices on properties of all shapes and sizes throughout the country.
The following video highlights how real estate properties are selling more now than over the last few years.
Tips for Adding Value to Your Home or Investment Property
At the other end of the spectrum, the rise in home prices and real estate market interest has investors and those selling their homes looking for smart ways to increase the value of their home before they put their property on the market. According to Yahoo! Homes, updating your home's exterior appearance to is one of the best ways to add value to your home. Everything from exterior painting to landscaping and replacing your windows can go a long way to increase your home's curb appeal – which is your home's first impression to potential buyers.
At the end of the day, the real estate market is on the upswing with rising home prices and a renewed interest in real estate across the country. If you have been waiting patiently to take advantage of foreclosure deals and other discounted properties then start searching today before these discounted properties leave the market.