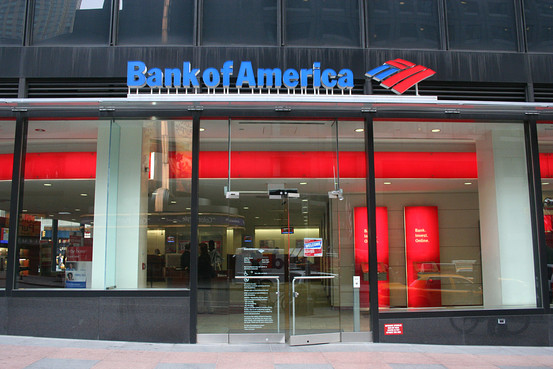 If you have been keeping up with big banks throughout the last few years, specifically in regards to the foreclosure settlement agreements reached as a result of lender unethical actions, then you more than likely have heard how major banks are "too big to fail".
Everyone would all like to think that this is simply not the case; however, if you take a close look at Bank of America is seems almost impossible to refute.
Over the years, Bank of America has been notorious for engaging in unethical actions that put both homeowners and investors at risk while trying to protect the assets of Bank of America as well as protecting ridiculously-high CEO salaries and benefits.
In other countries – such as Canada – banks are to be trusted. However, in America these lenders over the last few years have shown us that "trust" is definitely not a term that we tend to associate with major banks in the United States. In fact, everything from "corrupt" to "evil" are used to describe Bank of America, Wells Fargo, Citigroup, and a handful of others.
Recently, it was reported that Bank of America employees accused the lender of paying them to lie in addition to pushing forward with foreclosures as opposed to loan modifications – even to the point of denying ever receiving paperwork from struggling homeowners.
Surely, this is the last of the bad news and unethical actions involving Bank of America. Unfortunately, that is not the case.
Employee Stole $2 Million from Investors
The most recent Bank of America headline revolves around one of their former employees – a personal banker who apparently stole over $2 million from investors as well as customers over the years. This investigation has been ongoing since 2011, unfortunately, for Bank of America details about the news breaks at the same time as the other unethical actions are being brought forward from a variety of sources, including New York Attorney General Eric Schneiderman.
What, exactly, is the lender's public announcement to the public?
Despite all of these unethical actions and continued disregard for the foreclosure settlement agreement, Bank of America is attempting to convince their customers and the public that they can trust them.
Recently the bank announced that they would be cutting around 14,000 jobs over the next twelve months. However, they wanted to make sure that everyone understood that they would continue to provide all of their existing services to their customers – that they would be there for them despite the cutbacks.
Apparently, amidst all of the bad press, this big lender is trying to improve its public customer relations appearance; however, will anyone buy into this talk after all of the scheming?
In conclusion, Bank of America is showing everyone that maybe these banks are too big to fail – despite their continued unethical actions and disregard for foreclosure settlement agreement requirements, Bank of America is still around.
Image source: online.wsj.com