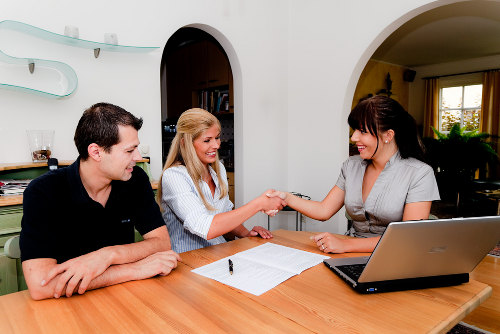 Since the housing market crash, many individuals have faced foreclosure or have sold their homes in short sale as an effort to avoid foreclosure. When your home is foreclosed upon or you short sale your home, your ability to purchase a home in the near future is impacted, with different lenders having different policies about when you can buy another home.
While many individuals who were wrongfully foreclosed upon are anxiously awaiting compensation, many of those who faced foreclosure for a variety of other reasons are back on the market and are looking for a new place to call home.
Foreclosures and Short Sales
Since the crash, 4.8 million homes have been foreclosed upon while 2.2 million people have opted for a short sale as a method to avoid foreclosure. In fact, due to the foreclosure settlement agreements the very same lenders who are responsible for many of the foreclosure issues and housing market crash have been pushing for short sales over foreclosures in an effort to meet the foreclosure settlement agreement requirements.
Buying after Foreclosure or Short Sale
After facing foreclosure or short sale and losing their homes in the process, many of these families are financially back on their feet and are ready to jump back into the housing market – taking advantage of the still low home prices and highly desirable mortgage rates.
Although it typically takes up to seven years before your credit score returns to the pre-foreclosure level, many lenders are currently working with those who faced foreclosure or short sale in the past and who have been actively working to increase their credit scores.
For example, those looking for a mortgage with Fannie Mae and Freddie Mac can purchase after 5 years if they meet the credit score requirement and put at least 10% down on the home. Furthermore, FHA-insured loans can be secured as early as three years after foreclosure.
If you have faced foreclosure or had to short sale your property, then securing a new home loan in the near future requires you to actively work on improving your credit score. Then, seek out lenders with a shorter requirement for the number of years you are able to secure a new home loan after foreclosure or a short sale.
The following video has information for those who have faced foreclosure or are looking for renting after a short sale:
In conclusion, many who have lost their home to foreclosure or short sale are getting back into the real estate market in an effort to find a new place to call home. If you have lost your home to foreclosure or short sale rest then assured that there are things you can do to help decrease how long you have to wait before you can obtain another home loan – primarily by working to increase your credit score and finding forgiving lenders.