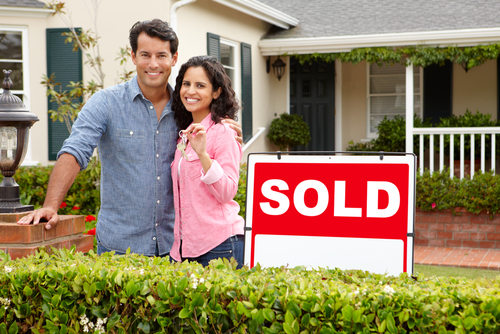 If you are considering buying a home in the current real estate market to act as your primary place of residence, then it is important for you understand how to maximize your potential to make a smart purchasing decision.
For example, did you know that you could save tens of thousands of dollars by opting for a 10-year fixed-rate mortgage instead of a 30-year fixed-rate loan? If you are able to pay the higher monthly payments, then choosing a shorter duration home loan is an incredibly smart investment decision that will save you a substantial amount of money on interest.
Below are some additional things to consider when buying a home in today's market.
Remember the Importance of Location
If you are buying a home in today's market, it is best if you plan to live in the home for at least five years. Therefore, you need to find a property that is located in a great location – this will be your "home" for the next half-decade. As a result, choose a spot that takes into consideration everything from commuting to work to nearby attractions and community resources.
For example, you may be thinking that you can handle a 45-minute commute to and from work each day. However, do you really want to be on the road an hour and a half every weekday for the next five years? Chance are the answer is no. Therefore, look for a home with a friendly commute.
Recently, CNN released an article that discusses the cities with the best parks nearby. If parks are important for you and your family, then you may wish to consider one of these cities when choosing your next place to call home.
Finding Discount Properties
In addition to finding a location that is able to meet the needs of your family and provide desirable community resources, it is also recommended that you search for discount properties such as foreclosures and short sales.
The best way to find foreclosures and other discount properties throughout the country is by relying on online foreclosure listings where you can quickly find homes for sale throughout the area in which you are considering living.
Furthermore, you can remain up-to-date on foreclosure news to find out which states and cities have a high inventory of discounted properties. For example, Maryland, New Jersey, Arkansas, Connecticut, and Hawaii have recently experienced an increase in foreclosure starts; therefore, there may be an increase in discounted properties for sale in these states in the near future.
At the end of the day, when searching for a place to call home in the current real estate market, look for discount properties that are located in a good community with the resources you desire and be prepared to live in your new home for at least five years. Now is a great time to buy a new home; make a smart investment decision by understanding the current real estate market trends.