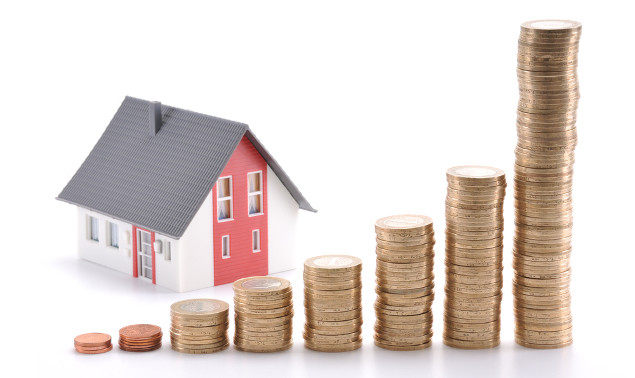 The real estate market has been less than friendly to most Americans over the past six years, but the latest recovery seems to be turning things around – at least in the minds of homeowners and investors.
According to the Financial Security Index survey conducted by Bankrate.com, a majority – 55% – of respondents said they anticipate a rise in home prices over the next year. Only 9% said they expect home values to go down, and 27% said prices will stay relatively the same.
That is a remarkable turnaround from popular sentiment just a couple of years ago, when home prices were still down and recovery seemed like a distant hope.
But a steadily-improving economy – marked by more jobs and a lower unemployment rate than since the recession began – and a gradual decrease in foreclosures across the country have led many to believe the current trend of rising home prices will continue for the foreseeable future.
And those who think rising home prices and increasing enthusiasm is a harbinger of what felled the market in 2007 can relax in knowing that prices are still depressed relative to their 2006 peak, and are roughly around the median home prices seen in early 2004.
Chinese Real Estate Investors Doubling Down on Recovery
Americans aren't the only ones expecting home prices to continue on the up slope.
Chinese real estate developers and investors, already awash in undervalued American properties purchased during the peak of the market crash and its aftermath, are widening their presence in the U.S. by purchasing new properties in new markets.
While New York and San Francisco have been two of these investors' primary targets, firms are seeking new ground in growing cities like Seattle, Boston and Houston. One firm, for example, just purchased a massive stake in a large, 286-unit Houston residential rental facility.
Another firm is raising funds for a real estate fund based on U.S. commercial real estate worth half a billion dollars.
As we've seen with other foreign investors, it's not just residential real estate that is attractive, but commercial real estate as well. As the American economy improves, both sectors will enjoy a resurgence and benefit investors who have the capital to grab undervalued properties for the potential of a nice return on investment.
Whether you ask Americans or foreigners, the general sentiment seems to be this: American real estate has a bright future.