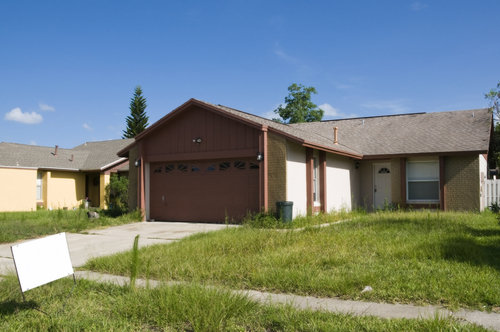 There's no question that the sheer amount of foreclosure properties currently in the market today across the country – there were over 130,000 new foreclosures just last month, and 1.5 million properties overall for the first quarter of 2013 – is keeping down the overall market.
There are questions, though, about what to do with them to restore the health of the market and keep inventory circulating in a healthy manner. One answer is being provided by institutions across the nation, especially one credit union in North Carolina.
The State Employees' Credit Union, based in Raleigh, has launched an initiative that renovates foreclosure properties and other bank-owned homes and helps transition them into rental properties or homes for sale.
The idea is to take REO homes, restore them by conducting key renovations (in many cases replacing plumbing that has been stripped, painting, dealing with curb appeal, etc.), then seeking tenants.
Eventually, the credit union plans to place some or all of them up for sale to interested homeowners or investors.
This plan and others like them could work because the properties as they stand now only drag down home values. If investors or homebuyers can find a foreclosure property for significantly less than a traditional home, the choice to buy the cheaper home becomes clearer – and traditional home owners find themselves having to reduce their asking price to compete.
Of course, the added benefit of finding immediate tenants is obvious; it keeps the homes in good repair and provides a source of income while the market recovers.
Lessons Abound for Investors
What SECU is doing is not just for banking institutions. There are applicable lessons for investors and others who have the means, opportunity and desire to not only achieve business success in the foreclosure market, but also provide a valuable service to a community.
There is significant demand for affordable housing and always will be – especially in an environment where many aspiring homeowners cannot purchase homes at the moment due to credit concerns. Turning foreclosures and REO homes into rental properties, then, has proven to be lucrative not just in North Carolina but all across the country.
Another lesson is that success can be found even in blighted neighborhoods. SECU doesn't shy away from working in run-down areas of the city, and neither should investors looking for a good opportunity.
Either way, this credit union's unique approach to restoring health to the market can be a guide for investors looking to do the same.