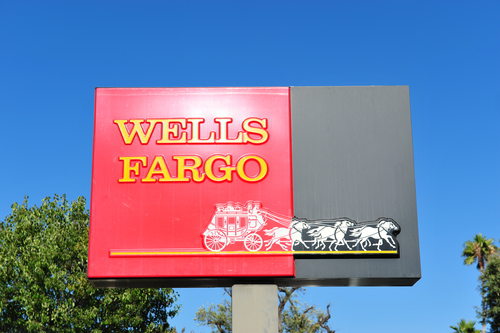 It's not often that one hears the words "good", "real estate", and "Wells Fargo" in the same sentence (or those words and any other major bank these days).
But it appears that Wells Fargo, unbeknown to some, is actually working to use its vast resources for good instead of bad.
The bank – which was hit with a share of the 2012 National Mortgage Settlement agreement worth $4.3 billion – has been under fire for faulty foreclosure practices and other methods and programs that allegedly led to thousands of wrongful foreclosures over the past decade.
Now, in at least two places, Wells Fargo is working to perform good deeds (albeit on a decidedly-smaller scale than what it has paid in settlements over the past few years).
Affordable Housing Projects in Oregon
In Portland and two other cities over the past three years, Wells Fargo has invested approximately $107 million for affordable housing. This amount supports roughly 1,230 units – including 490 in 2012 – and has assisted several stricken communities with housing options for poor and disadvantaged families.
$107 million is just 0.59% of the bank's profit of $18.9 billion in 2012, but at this rate with today's banking industry, any bit of assistance – even investment capital – is certainly appreciated by disadvantaged communities.
The bank performs similar acts through the Wells Fargo Housing Foundation, which "provides sustainable homeownership opportunities"for eligible communities across the nation.
Financial Services Office in Community Center in Jacksonville, Florida
Wells Fargo recently assisted another good cause in its mission to provide financial support and consultation for economically-challenged citizens. The organization – the RealSense Prosperity Campaign – is an initiative of the United Way that "proactively provides resources to improve the prosperity" of local disadvantaged populations and communities.
With a $300,000 three-year grant, Wells Fargo is giving RealSense permanent office space in Wells Fargo's Historic Springfield Community Learning Center for the charity's One-Stop Financial Services Center. Among other valuable services, this center will provide low-income individuals and families with debt management and mortgage assistance – two services that are especially needed in Florida, which has been an epicenter for foreclosures and other distressed properties.
Wells Fargo may not be a shining beacon of integrity when it comes to American real estate, but it is at least attempting to bring some positivity to local real estate markets with these initiatives and other similar programs elsewhere.
Between giving back and paying dues in the form of foreclosure settlements, perhaps Wells Fargo will turn the corner on its dark history of being a housing provider in a seedy market.
Image source: Jose Antonio Perez / Shutterstock.com