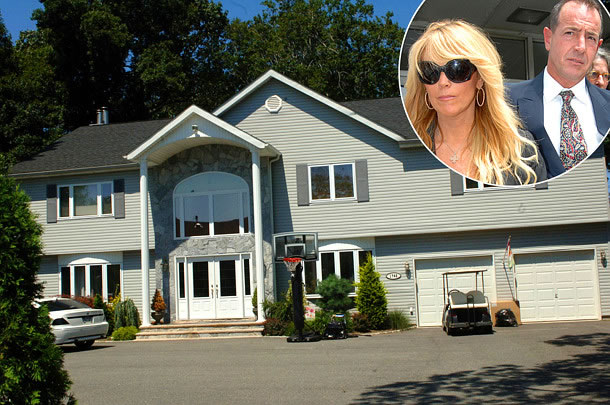 Even though the nation's foreclosure rate is on its way down, foreclosures are still happening across the country every week – and sometimes, those foreclosures are big enough to make the news.
Here is a rundown of two celebrity foreclosures plus a massive offering of commercial real estate in Pennsylvania.
Dina Lohan Faces Foreclosure
Celebrities have the same housing problems as normal people; it's just that their problems tend to wind up on the front pages of tabloids and news sites when they happen.
Case in point: Dina Lohan, the controversial mother of embattled former child star Lindsay Lohan and former star of reality show Living Lohan, is reportedly facing foreclosure on her Long Island home.
The home – a $1.3 million spread in Merrick – was the subject of a foreclosure filing on August 28 from JPMorgan Chase, Lohan's lender. This isn't the first time the home was the subject of foreclosure actions; the property almost fell into foreclosure in 2005 and managed to stay afloat in 2011 through a mortgage refinance. Last fall, foreclosure was narrowly avoided with a $40,000 payment from Dina's daughter Lindsay.
One fortunate detail for Dina: New York is a judicial foreclosure state, which means the case will not be decided anytime soon.
Girls Gone Wild Founder in Trouble
Another celebrity is in the news for a possible foreclosure – and this one could result in a loss of a property worth $11.4 million.
Joe Francis, the founder of risque video series "Girls Gone Wild", is facing more financial trouble seven months after his company's bankruptcy.
His home in Bel Air, California is behind on payments in the amount of $127,686.91 from JPMorgan Chase Bank. Plus, he is facing a jail sentence of 270 days in county jail for a case stemming from January 2011.
California is also a judicial foreclosure state, so Francis has some time before his case concludes to settle with the bank and keep his home.
$67 Million Commercial Foreclosure in Pennsylvania
Meanwhile, throughout Pennsylvania, 16 office buildings over $67 million in debt will be auctioned off in October after a year-long federal court case between investors and U.S. Bank.
The portfolio includes offices in suburban commercial parks across two Pennsylvania counties – Cumberland and Dauphin – all owned by Corporate Gateway L.P. The auction that will sell these properties to the highest bidder is unusual in that it is being conducted by the U.S. Marshals, instead of the counties involved.
As with residential foreclosures, the investors in charge of the portfolio were not able to make good on the staggering $67 million debt, which led to a foreclosure auction scheduled in October at the U.S. Federal Courthouse in Harrisburg, the state capital.
These are far from the only commercial foreclosures to make the news lately, but the resurgent market could mean these auctions are fewer and farther between.