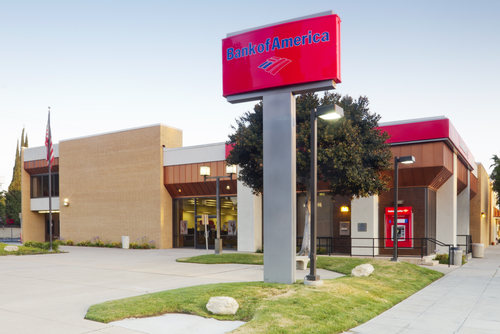 Before the real estate market crash, Bank of America had a pretty solid reputation. This reputation has definitely been brought into question due to the robo-signing issues and other questionable actions and inactions that has put the bank in the spotlight.
Being involved in both foreclosures settlement agreements (the $26 billion and recent $8.5 billion), Bank of America is one of the five lenders who have been in the spotlight throughout the entire process. It is no wonder that Bank of America's reputation has declined significantly over the last few years.
Bank of America's Q4 Profits
Bank of America continues to suffer (and most would say rightfully so) for the mortgage issues that resulted for the lender primarily as a result of acquiring Countrywide Financial. Overall, the bank saw a 63% decline in Q4 profits as a result of foreclosure settlement agreements. Revenue for Q4 was down 25%.
Amidst these declines, Bank of America is going to shuffle around some things in the business that allows them to move forward in the home lending arena – as Bank of America expects a mortgage boom in the foreseeable future. As a result, workers will be moved to the new home loan department of the bank in an effort to expedite the home loan process.
However, the bank has made it clear that it desires to avoid a repeat of the past and therefore wishes to focus mainly on individuals that they are comfortable with and that are more than likely already Bank of America customers with a solid track record.
Bank of America's Mortgage Modification Workshops
While planning for the future, Bank of America is also planning to hold a free, three-day workshop in an effort to help individuals who are struggling to make their mortgage payments and are seeking to learn more about their options – including ways to avoid foreclosure. A workshop will take place in Seattle at the Double Tree Hilton Airport January 22 through January 24 and will include housing consultations and educational material designed to help distressed homeowners with Bank of America loans.
So far, 200 customers have signed up to take part in the event that will last for about two to three hours with 50 bank employees present. You must be a Bank of America customer in order to attend the event and you must register beforehand. Note that there will be several of these mortgage modification workshops taking place throughout the country in January and February, according to the Bank of America website.
In conclusion, Bank of America is definitely struggling as a result of the mortgage crisis, but has plans for the future and part of those plans involves holding free workshops to help struggling homeowners understand their options.
Image source: Gerry Boughan / Shutterstock.com