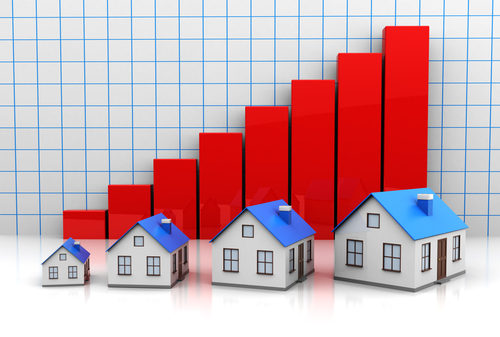 The real estate market has come a long way over the years with a decline in foreclosures, an increase in home prices, and a recent escalation of mortgage rates. Although the housing market has still not reached "normal", progress is definitely being made and everyone from homebuyers and home sellers to investors are perking up and are taking an active interest in real estate market matters.
2013 is a Better Time to Buy and Sell
According to the results of a recent survey by Fannie Mae, 40% of people think that now is a good time to sell and 76% believe that now is a great time to buy. When surveyed in 2012, only 16% of people said it was a good time to sell a home; therefore, the perception of the opportunities for successfully selling a home in the current real estate market is definitely increasing.
Therefore, both buyers and sellers are happy to see that recovery is underway and are taking advantage of the progress. Even lenders are pushing forward with foreclosures and unloading properties at a quicker rate.
While all things are looking up at a national level, some local housing markets are showing significant signs of improvement (beyond the national level, especially in comparison to the last few years.
New York's Housing Market is Booming
New York is the perfect example of a rapidly-booming real estate market. Homebuyers and investors alike are flocking to the New York housing market in an effort to take advantage of affordable home prices, resulting in a lot of competition. In fact, bidding wars have started back up throughout New York as homebuyers and investors battle for the best deals on the best properties.
Furthermore, it is now commonplace to walk into a packed open house in New York and to see many offers that are higher than the asking price – something that has been unheard of until recently.
In short, New York is a hot market due to the declining inventory, rising home prices, and investor interest in purchasing now for a big opportunity for a significant ROI later. Other local housing markets will more than likely start to follow suit in the near future, making now a perfect time to buy a home while prices are still low.
At the end of the day, progress is underway and now is a great time to invest in real estate. Home prices are rising and are expected to continue to increase throughout the future, encouraging investors and homebuyers to buy now for the best real estate deals.