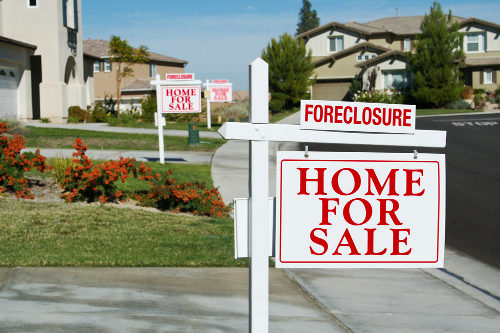 In what is good news for the real estate market, American lenders foreclosed on fewer homes in February than at any time in the last five and a half years.
According to data, the number of foreclosures in February was 11% lower than in January – and a whopping 29% lower than February of 2012. This level is the lowest level since September, 2007. Just over 45,000 homes fell victim to foreclosure last month; in March 2010, at the peak of the foreclosure crisis, that number was over 102,000.
Also, most states in the country saw a decrease in foreclosures. Even California saw a drop in foreclosures; it is now the 13th-highest state for foreclosures, down from previous years where it occasionally topped the charts.
Other states weren't so lucky, most notably Washington and Iowa. Still, a nationwide drop in foreclosures is undoubtedly good for homeowners, since housing prices will have less of a drag caused by distressed properties.
Why Are Foreclosures Falling?
The economy as a whole has improved over the past 18 months. Unemployment is down; interest rates are at all-time lows; new home starts have risen; and lenders have loosened up a bit in terms of how many loans they're willing to originate.
Plus, home prices are going up, a testament to increased demand for people who, for the first time in five years, have had the means and desire to buy a home. This coincides with a slowdown in the rise of rent prices, which previously were increasing at a red-hot pace.
This video discusses some of the main factors behind the housing market recovery:
Still Above Normal
Of course, it must be said that even 45,000 foreclosure properties per month is too high of a rate for a healthy market and economy. In a "normal" market, roughly 20,000 homes per month is a level seen in a healthy market, which is what the numbers were in 2005. (Arguably, in hindsight, the market from 2003 to 2007 wasn't normal due to inflated housing prices.)
There is still a lot of inventory to plow through, as well as many underwater homes and underperforming loans left over from the foreclosure crisis. Still, any drop in the foreclosure rate is a positive sign – and if you are a foreclosure investor or a homebuyer looking for a good deal, opportunities are still there.