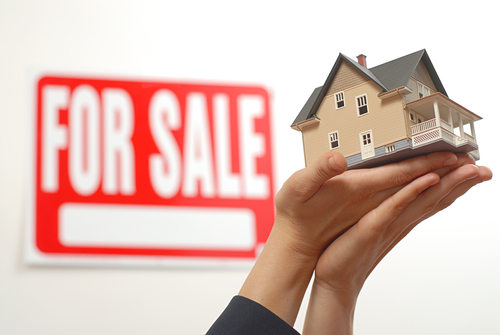 If you are like most investors, then you are more than likely loving the distressed properties (foreclosures, short sales, etc.) that are currently on the market, allowing you to obtain properties below market value and therefore increase the chances of you obtaining a nice return on your investment.
However, in the current real estate market you have to not only know where to look (which will be discussed below), but also how to excel when it comes to bidding wars.
Finding Foreclosure Deals
A few years ago, you could search just about any area in the country and find foreclosures and short sales on just about every corner. Today, on the other hand, foreclosures and other distressed properties are becoming increasingly harder to find. Therefore, it is essential that you know where to look when you are considering purchasing foreclosures.
When looking for foreclosures and short sales, look at not only the states with the highest foreclosure activity, but also areas that are known for having the best foreclosure deals in the current real estate market.
Five States with the Highest Foreclosure Rates: Florida; Nevada; Illinois; Arizona; Georgia.
Five Areas with the Best Foreclosure Deals: Atlanta, Georgia; Boston, Massachusetts; Toledo, Ohio; Springfield, Massachusetts; San Francisco, California.
If you are looking for foreclosure deals in the current real estate market, then start your search in one of the states or areas above. At the same time, it is important to remember to utilize foreclosure listing services to quickly find foreclosures and other distressed properties that are currently on the market throughout the entire country. The states and areas above are merely starting points; you can still find great discounted properties throughout the entire country.
Dominating Bidding Wars
Many real estate markets throughout the country are making significant progress toward recovery and therefore obtaining distressed properties often only occurs after extensive bidding wars. So what do you do if in order to purchase the amazing foreclosure property that you found you must engage in bidding wars?
When preparing for bidding wars, the most important thing to do is secure funding before you start the bidding war. Not only should you have approval for the property purchase from your lender, but you need the paperwork that proves this as well. More often than not individuals who do not already have their finances in order will not walk away from the bidding war with the property.
Along with having your finances in order, have the home inspector examine the property before you make an offer – this small move can sometimes help increase your chances of obtaining the property since your offer is not contingent upon a home inspection.
Below is a video about bidding wars in the current real estate market:
In conclusion, the current real estate market is ripe with investment opportunities. However, as home prices begin to rise and the number of distressed properties on the market begins to decline, bidding wars are starting to be seen throughout the nation. When you are expecting to engage in a bidding war for the property of interest, make sure you have all of your finances in order before making an offer.