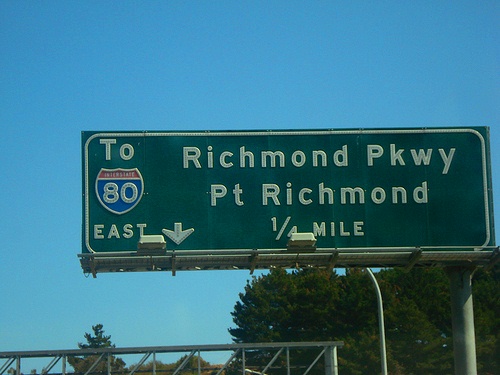 At the beginning of the month, we wrote an article talking about a city in California with a new way of dealing with foreclosures. The city highlighted in the article is Richmond and the "new way" involves seizing properties (by using eminent domain) and take over the mortgages of underwater homes in the city in an effort to help homeowners and the area's real estate market.
This city is collaborating with the Mortgage Resolution Partners (MRP) in this initiative that would involve homeowners paying a one-time fee of $4,500 for the benefits (essentially protecting the home from foreclosure).
However, apparently this "new way" is not settling well with the United States government – the Federal Housing and Finance Agency (FHFA) in particular.
FHFA Threatens the City of Richmond
If all goes according to plan, the Richmond plan would force lenders to sell the underwater mortgages for a discounted price and then the city would refinance the properties for borrowers into mortgages that are a lot more affordable and in line with the current market values.
However, FHFA is adamant that they do not plan to let Richmond – or other cities with similar plans – enact eminent domain.
Specifically, FHFA said it would make Fannie Mae and Freddie Mac stop mortgage lending activities in the areas that choose this path.
Fannie Mae and Freddie Mac claim that enacting eminent domain will rustle the feathers of mortgage security investors and could cost them $200 million (or more) if Richmond moves forward with plans. Therefore, the two have joined together (along with bondholders) in a lawsuit against the city – in addition to their serious threats of withholding lending.
Despite the threat and efforts to obtain an injunction, it appears as though Richmond is determined to stand its ground – at least for now.
Cities Considering Eminent Domain
Richmond is not the only city in the state (or the country for that matter) that has had conversations with Mortgage Resolution Partners. In fact, even North Las Vegas has already approved a very similar plan with others likes Seattle and Newark seriously considering enacting eminent domain themselves. In California, at six cities have had discussions (albeit not formal ones) with Mortgage Resolution Partners about the option.
In short, cities and homeowners alike are fed up with lender unethical actions and are trying to find creative ways to help struggling homeowners and slowly-recovering local real estate markets. Despite the threats and lawsuits, Richmond is more than willing to go to court and is planning to pursue a strong legal fight to support their plan. It will be interesting to see if other cities adopt similar plans or if they sit on the sidelines until they see how successful Richmond is in its efforts.