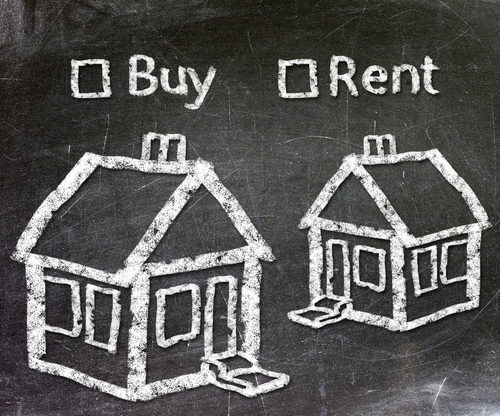 There is no doubt in most people's mind that the real estate market is rebounding as home prices are rising, foreclosure inventories are declining, and new home construction is picking up throughout the country.
However, in the current real estate market, is it best to buy, rent, or renovate your existing home?
Buying vs. Renting
If you are a potential homebuyer or a homeowner who is looking to sell your property and upgrade to a larger home, then you are more than likely pondering whether you should buy or rent. In the current real estate market, you can often find some great deals on a wide variety of properties that may make buying a lot more appealing than renting.
In fact, not only can you find homes that are still well below market value, but also you can often find fixer-upper homes, which are properties that are in need of repairs and therefore are often listed at very alluring prices. If you are a handy person, then you can often transform a fixer-upper home into your dream home with the right modifications.
In today's housing market, renting tends to be more expensive monthly than mortgage payments. Plus, when you are making mortgage payments, you are building equity. Therefore, in most cases, buying a home is often more affordable and a better option than renting a property when you take into consideration the amazing home prices in the current real estate market.
Buying vs. Renovating
Many existing homeowners who are looking to upgrade their homes, often wonder whether they should renovate their current home or sell the home and buy another property that better meets their needs.
Over the last few years, honestly, renovating would probably been the smartest decision. However, in the current real estate market it is much easier to sell a home and as a result the tables have turned.
In fact, many areas throughout the country have more of a demand for housing than a supply right now, which means not only can you often sell your home relatively quickly (in comparison to the last few years), but you can often sell your home for close to your listing price (which was essentially unheard of until lately).
In short, if your home would cost more to renovate than it would cost for you to buy a new home after selling your current home (taking into consideration all associated fees), then buying is often a smarter decision.
In the current housing market, buying a new home is highly attractive for both first-time homebuyers who are choosing between renting and buying and existing homeowners who are looking to upgrade. Weigh the costs, pros, and cons of all of your options before making a final decision.