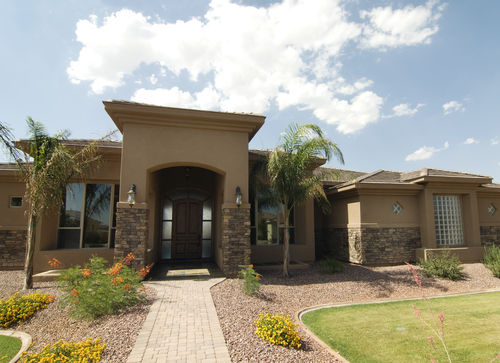 In today's real estate market, recent reports show that Florida leads the nation in having the highest foreclosure activity at the same time that most other states are making significant strides toward recovery. From homebuyers and investors to real estate analysts, when gauging everything from the areas progress to the ability to help struggling homeowners avoid foreclosure, location matters.
What, exactly, is happening in Arizona and Nevada? Let's take a look.
Arizona Withholds Foreclosure Assistance
When the real estate market crashed, some areas of the country were hit harder than others. Arizona was among the states that suffered the most. In fact, the state is among 18 that were given emergency funds designed to help struggling homeowners avoid foreclosure in an effort to help with recovery efforts. However, it appears as though Arizona is failing to distribute these funds to those in need.
Specifically, the state received $268 million to help residents avoid foreclosure. Since being provided the funds, Arizona has only given out a mere 6%.
Over the years, Arizona has denied approximately 67% of those who have applied for assistance. This number is much higher than other states that received similar emergency funds; these states only had an 11 – 40% denial rate.
In short, Arizona has failed to put the emergency funds in the hands of those within the state that are most in need and has instead wasted a surplus of the funding on administrative costs with a record high rate of denials. Instead of helping the 12,000 people the funds were supposed to help, the new estimate is that only 6,800 struggling homeowners will receive assistance by the time the program ends in 2017.
Nevada Has the Second Highest Foreclosure Activity in the Country
Just behind Florida, Nevada comes in second in terms of foreclosure activity. However, the state is actually making progress toward recovery. For example, there was an 84% decline in foreclosure starts from May to June of this year, in addition to a 58% decline in foreclosure activity during the same time.
Although one in every 71 homes was in some stage of the foreclosure process in the first quarter of this year, this statistic was still a 21% decline from the first quarter of 2012.
In short, Nevada may very well still have the second highest foreclosure rate in the country, but the state is definitely making progress toward recovery at noticeable rates.
At the end of the day, when it comes to gauging the real estate market, make sure you take the location into consideration. Although national trends may portray one picture, the specific real estate market in which you are looking to invest should be looked at from a state and local level. In short, location matters.