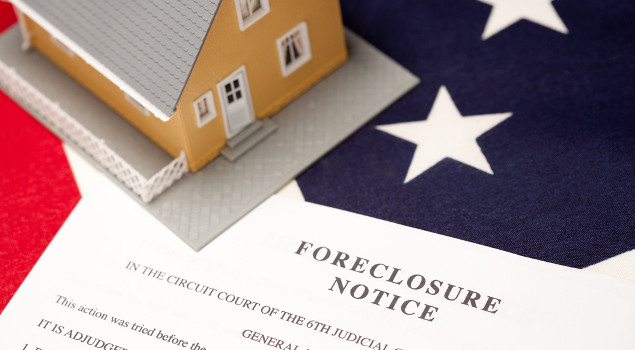 More often than not, people expect foreclosure – it rarely creeps up on someone at the last minute. Typically, the mortgage payments are over 90 days behind and the owner receives a foreclosure notice in addition to notification that the home will be sold at auction by a specific date if the outstanding balance is not paid.
However, there are some instances when people face foreclosure and are unaware due to their personal circumstances. For example, the mayor of Ohio found out his home that he purchased with an ex-girlfriend and found out it was unexpectedly in foreclosure. In his situation, he moved out over four years ago and simply was unaware that she defaulted.
What if, on the other hand, you are up-to-date on your mortgage payments and your mortgage company still sells your home?
Family Loses Home Despite Up-to-Date Mortgage Payments
A family from Altadena, California got an unexpected knock at their door and received the news that their home had been sold and therefore they needed to move out. Furthermore, the person delivering the news also informed them that they would need to pay rent until they relocated.
Apparently, Nationstar Mortgage purchased the Sinclair family's mortgage from their lender, Ocwen Financial Corporation. The couple had previously received a loan modification from their lender and once the mortgage transferred Nationstar refused to honor the revised terms.
Despite numerous phone calls from the Sinclair family to Nationstar Mortgage, the situation was never resolved and the mortgage company kept telling the family to call back later. Without sending any notification of a pending foreclosure, Nationstar Mortgage sold their home – news the family received with a knock on their door and a demand for them to relocate immediately.
ABC7 started investigating the matter and revealed that the family was up-to-date on their mortgage payments. Then, Nationstar Mortgaeg had a change of heart and decided to rescind the sale of the family's home and honor the loan modification – both of which are required by law.
This story provides insight into the mortgage servicing issues that plague the country – lenders are still not being held accountable for their unethical actions. Instead, they move forward with their plans and only revert their selfish decisions if they are caught in the act. Fortunately for this family, Nationstar Mortgage's actions were revealed to the public and after unnecessary stress, they were able to keep their home.