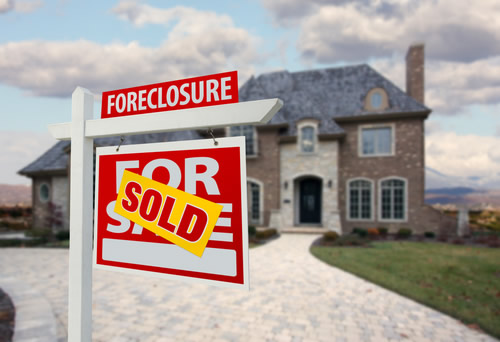 Over the last several months the foreclosure activity has continued a steady decrease as lenders encouraged short sales and increased the number of loan modifications offered to struggling homeowners – partly due to the terms of the foreclosure settlement agreements. At the same time, investor and homebuyer confidence has risen and home prices have increased, turning many local housing markets from a buyer's market to a seller's market.
However, recent reports about February foreclosure activity indicates some back peddling for some states.
Increase in Foreclosure Activity
Despite the promising real estate market gains around the country throughout the last year, some states experienced significant increases in foreclosure activity in February.
For example, the number of notices of defaults sent out increased 41.3% from January to February in California. This is the first increase in foreclosure activity from month to month in the state of California since July of 2012.
Along with an increase in foreclosure activity in California, the foreclosure activity in the Miami-Dade area of Florida increased 39% from February 2012 to February 2013 with a 20% increase in foreclosures from January to February of this year. Palm Beach, Florida also saw an annual increase in foreclosure activity of 59%.
In short, some states have experienced an increase in foreclosure activity in February; however, the overall real estate market is still improving. Plus, minor setbacks are expected as issues such as unethical lender actions are worked out, clearing up the foreclosure pipeline.
Buying Real Estate in Today's Market
If looking for great foreclosure deals, you can turn to judicial foreclosure states since they tend to have higher foreclosure inventories and therefore more opportunities for discount properties. Or, you can look for specific cities that currently have both an active job market and booming housing market for real estate markets that are making significant strides toward recovery. For example, the San Jose area of California has experienced strong housing market gains (rising home prices) and has a positive employment outlook for the year.
Other cities with projections of employment gains and a strong housing market include Portland, Maine; Salt Lake City, Utah; Tucson, Arizona; Des Moines, Iowa, Poughkeepsie, New York; Richmond, Virginia; Minneapolis, Minnesota; Bakersfield, California; and Houston, Texas.
The great news is that there are still some amazing foreclosure deals on the current real estate market that are perfect for both investors and potential home buyers. The key is knowing where to look. When purchasing foreclosures (or any other property for that matter) make sure you take the location into consideration, closely examining the local real estate market to make sure you are making a good investment decision.