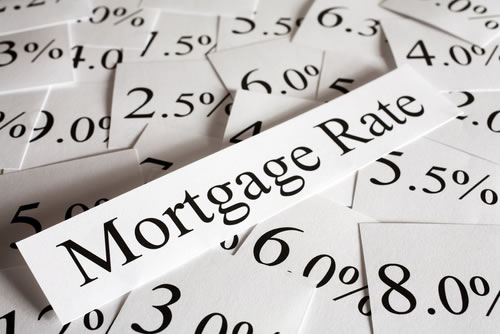 Over the last few years, mortgage rates have remained incredibly low to encourage homebuyers and investors to buy properties – all in an effort to help push forward housing market recovery. Last week marked the sixth consecutive week of rising mortgage rates, possibly putting an end to 30-year fixed mortgage rates below 4.0%.
Although the rise in mortgage rates should excite those who have been closely watching the housing market over the last fear years, the increase in mortgage rates is proving to be alarming to many. Specifically, many people fear that the rate at which these interest rates are rising will actually start to hurt the still-vulnerable housing market.
What Do Mortgage Rates Look Like Now?
Mortgage rates have been below 4% for more than a year; however, last week mortgage rates hit 4.15% for a 30-year fixed-rate mortgage and 3.33% for a 15-year fixed-rate mortgage.
Will Mortgage Rates Continue to Increase?
The short answer is yes. Mortgage rates are definitely rising and throughout the future mortgage rates will more than likely be higher – especially higher than they have been over the last few years.
However, rest assured, mortgage rates should stabilize (for the time being) soon – ending the consecutive weeks of increase. The Federal Reserve meets next week and most people predict that this meeting will result in a more stable internet rate on home loans.
In short, mortgage rates will continue to rise throughout the year, but the rapid increases over the last six weeks should start to slow down.
Take Advantage of Low Mortgage Rates
This information means that those interested in purchasing homes while mortgage rates are still low, especially with the increase in bank-repossessed homes entering the market. There are still a lot of distressed properties on the market (foreclosures, short sales, etc.) and mortgage rates are still much lower than before the real estate market crash. Plus, the real estate market is recovering and therefore home prices and mortgage rates are expected to continue to rise while distressed property inventories are expected to decline.
In short, if you are interested in real estate market investing or you are looking to purchase a new place to call "home," then start your search today.
In conclusion, mortgage rates have climbed for six consecutive weeks. Although many predict the rates will stabilize this week or next week, throughout the future these rates will continue to rise as the economy strengthens and the real estate market recovers. Act now if you want to take advantage of these low mortgage rates.