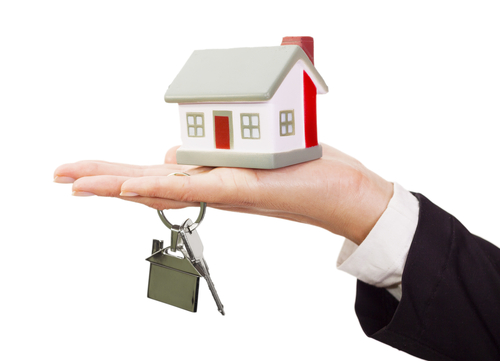 When looking at real estate market progress throughout the country, most people look at the rising home prices and declining foreclosure rates as "proof" that progress is underway. Although these indicators are definitely telling, there are other things to look for when trying to gauge the strength of the current real estate market.
Two of these other indicators involve appraisals and real estate commissions.
Appraisals Move Closer to Normal
Over the last few years, many homeowners had problems when they tried to sell their homes due to the low value indicated by the appraisal. In many cases, sellers were finding that their homes were appraising for much less than their asking price – this caused an issue for anyone trying to borrow money to purchase the property.
Today, however, tides have changed and appraisals are once again giving homes the higher values that were seen before the real estate market crash. The increase in value is due to the strengthening real estate market, rising home prices, declining inventories, and increasing demand for housing. As a result, realtors are reporting more home sells and sellers are able to list their property for a fair listing price and not have to worry about an appraisal stopping the sale.
These less troublesome appraisals are definitely indicators that the market is strengthening nationally – moving away from being a buyer's market and closer toward the middle (and in some places even becoming a seller's market).
Real Estate Commissions are Rising – Indicating Progress
According to Bloomberg, one way to determine how the real estate market is doing is by looking at real estate commissions. A recent report shows that commissions are up 9.1% in April 2013, which can be compared to 6.8% in April of 2006 (at the peak of the real estate market).
The rising commission is positive news for the real estate market, providing more proof that recovery is definitely underway and nationally the housing market is much stronger than it was a few years ago.
The video below has more information on the rising real estate commission in addition to other real-estate related information including home affordability and home prices.
In addition to these signs, investors (domestic and foreign) are taking a renewed interest in the real estate market as homebuyers are applying for home loans and shopping around. So far, 2013 has been great for the housing market with recovery being obvious. Plus, most people predict that home prices will continue to rise (amongst the continuation of improvements for other recovery-related indicators) throughout the remainder of the year and into the near future.
At the end of the day, now is a great time to invest in real estate if you are looking to take advantage of still low home prices or you are seeking discount properties such as foreclosures or short sales. Start searching today and buy your new home before home while you can still find great bargain properties!