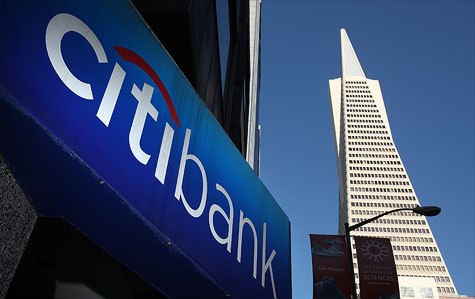 Citigroup, one of the nation's largest banks, doesn't seem to have let foreclosures, robo-signing, mortgage fraud settlements, and other nasty news items slow down its earnings, as it is expected to release a good earnings report on Thursday.
The bank, headquartered in New York City, is expected by most analysts to report fourth-quarter revenue of $18.82 billion, up significantly from a year prior with revenue of $17.17 billion. This estimate has decreased over the past three months, but is still higher than earnings delivered during the fourth quarter of 2011.
With not a lot of debt and toxic assets, Citigroup looks poised to continue revenue growth for the time being.
Foreclosures Leave Little Mark
Citigroup doesn't appear to have been hit nearly as hard by foreclosures and the resulting mortgage settlements with Fannie Mae and the federal government as other competitors, namely Bank of America. The bank's stock did dip when news of the settlement broke, but they have not dropped nearly as much as Bank of America – which is expected to report a decrease of 87% in earnings and 15.5% in revenue from 2011 on Thursday.
One potential reason is that the fines levied by the two mortgage settlement agreements were relatively small compared to how much money and assets Citigroup actually has. The bank pulled in $11 billion in net income in 2011 alone, and has $482 billion in cash and cash equivalents as of September, 2012 – far above the $2.2 billion paid over the past year to state and federal governments and agencies.
Obviously, against such a massive reserve, these fines and settlement payments look puny. Citigroup agreed to pay $1.79 billion to homeowners in 2012, which is 16% of its net income in 2011 – or, just under two months of income.
Forfeiting two months of profit for a system of fraud and abuse that went on for years and netted the bank billions doesn't seem to be particularly fair or reasonable – especially considering Citigroup's strong earnings report that is expected Thursday morning.
Throw in the fact that the second settlement agreement removed the independent review process for Citigroup and others and it seems like Citigroup's earnings aren't well-deserved at all and definitely not a just reward for years of mortgage malfeasance.
Image source: money.cnn.com