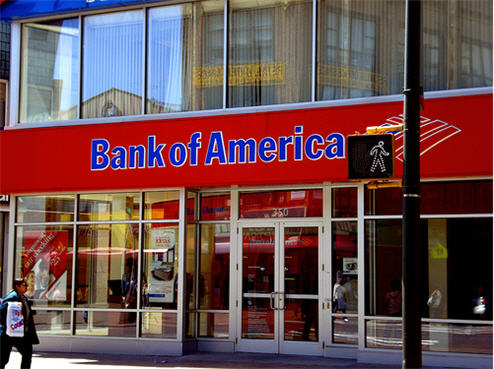 Recently, former employees of Bank of America accused the major lender of rewarding them for lying and pushing foreclosure in an effort to avoid HAMP loan modifications. Apparently, the bank disagrees with these accusations, and has recently announced that these "whistleblowers" are lying. Specifically, Bank of America's lawyer says that what these seven former employees are saying is "impossible".
According to the bank, these employees did not have access (or had little access) to processing HAMP and therefore would be unable to witness anything that would support their accusations. Furthermore, Bank of America says that of the seven individuals who are involved in the case, six of them were terminated as a result of "inappropriate behavior" ranging from bullying to violent threats. In short, Bank of America says the former employees are lying.
So far, the employees have not issued their rebuttal of these claims and time will tell whether these individuals can provide solid proof that their allegations are accurate instead of a fabrication to get back at the bank for terminating them.
Despite Legal Issues, Bank of America's Continues to Prosper
Although this major lender has been involved in the real estate market crash and foreclosure settlement agreements in addition to a variety of other legal matters over the last few years, the bank somehow continues to prosper.
Bank of America will release its earnings report on Wednesday, with most people projecting that the bank will show a significant increase in earnings for the second quarter. Specifically, analysts suspect that the bank's earnings rose approximately 32% from Q2 of 2012.
Similarly, Bank of America is also on the list of top 10 "improved brands" despite all of the bad press.
At the end of the day, Bank of America continues to excel with a positive projection for Q2 profits. This success is amidst its involvement in the real estate market crash and the resulting foreclosure settlement agreements, as well as a plethora of other legal issues that continue to plague the bank. The continued growth and success despite the bad press and unethical actions leads many to think that those claiming that banks are too big to fail are right – major lenders like Bank of American continue to prosper despite their actions and questionable reputation.
Image source: obama.net