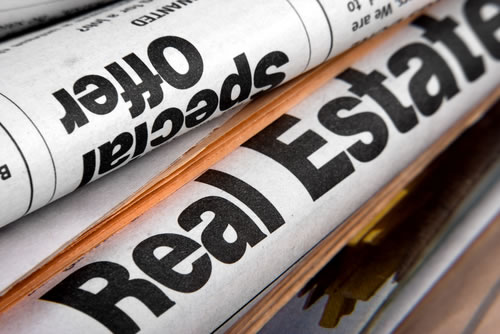 One look at the current real estate market and it is obvious that throughout the nation most areas are making progress toward recovery – although the speed of recovery varies depending upon the location. Furthermore, the real estate market is great for buyers, sellers, and investors due to the still-low-but-rising home prices and number of discounted properties (foreclosures, short sales, etc.) still on the market.
Let's take a look at what is currently happening in real estate news.
Decline in Foreclosure Activity
Although foreclosure activity is still hirer than desired, a look at mortgage delinquency rates (and other measurements of foreclosure activity) over the last year or so shows continued progress toward recovery. For example, 60-day mortgage delinquency rates in the first quarter of 2013 fell to 4.56%, which is significantly lower than the delinquency rates or the first quarter of 2012.
Furthermore, recent reports show that foreclosure activity has hit a six-year low.
Rise in Home Prices Continues
As the foreclosure activity throughout the country continues to decline, home prices continue to rise. In fact, according to the S&P Case-Shiller index, home prices rose 9.3% in the last year. Furthermore, this increase in home prices is the highest number seen since the height of the real estate market – in May 2006.
Rising home prices are indicative of real estate market recovery and at the same time the demand for housing is rising as foreclosure inventories in most of the country are declining. All of this news taken together and predictions for the remainder of 2013 shines light on the strengthening real estate market.
Return of Real Estate Lotteries
Not only is supply declining and demand rising throughout much of the country, but the demand for housing in some areas exceeds the supply by so much that home builders are having to hold lotteries for those looking to purchase homes in new developments.
For example, those in Sunnyvale, California looking to live in the new 228-unit "Fusion" development will have to participate in a monthly lottery to help alleviate what O'Brien Homes has seen in other developments nearby where potential buyers/renters have been camping out at new complexes in an effort to be one of the buyers/renters.
Similar real estate lotteries are being held in other parts throughout the country with a rising demand for housing, including Florida.
In short, the housing market is definitely recovering – foreclosure activity is down, home prices are up, and real estate lotteries are being started across the country due to the high demand and low supply. Throughout 2013 we can expect to continue to see a rise in housing demand and home prices and a decline in foreclosure activity.