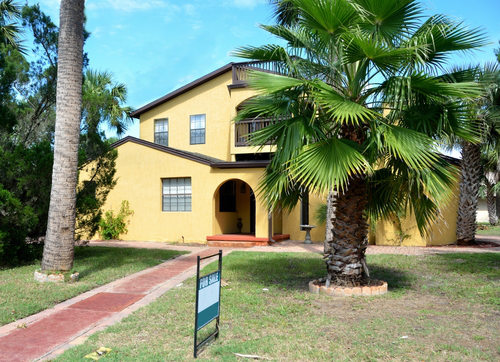 Over the years, searching for and purchasing real estate has definitely evolved with the integration of the internet into our everyday lives. A few decades ago we would have never imagined a time of using a computer to search for homes online.
In fact, even in today's society searching online for a home is only a means of expediting your property search. Typically, we start our search online and then meet up with brokers or realtors to learn more about the property and to obtain inspections and appraisals (among other things) before making a purchasing decision.
Although this is a very smart way of purchasing real estate (since you never know what underlying issues a home may have), many investors have gained so much confidence in the recovering real estate market that they are now purchasing Florida properties without ever seeing the homes in person – a very gutsy move.
Who, exactly, would purchase a home without at least seeing the home in person? Foreign investors.
Foreign Investors Take Advantage of the Florida Real Estate Market
We all know the current real estate market is perfect for investors – home prices and interest rates remain low, while the overall real estate market is making progress toward recover – however, purchasing a home without seeing it first is incredibly risky. Even purchasing a property that you have toured and had inspected can be risky – as there can always be underlying issues that are not easily detectable such as sewage leaks.
However, buying a home without seeing it first truly takes "risk" to an entirely new level.
So why, exactly, are these foreign investors willing to make these risky decisions? Although the U.S. economy has been rocky at best lately, the country is still viewed as a safe investment option for foreign investors. Therefore, foreign investors are snatching up discounted American residential and commercial properties while prices are still low.
Since the real estate market in Florida is still struggling and Florida is a rather popular vacation and retirement destination, foreign investors see Florida as the perfect opportunity – to the point where they are purchasing properties based solely off of pictures. Although this investment strategy can be tricky, these investors believe that that real estate market is going to continue to make progress toward recovery and at the very least they will be able to get their money back, with the huge potential of making a nice profit.
Investor? Secure Investment Properties Today
Still, purchasing a home without seeing it first is incredibly risky; however, domestic investors can take advantage of these same low prices while also being able to make affordable arrangements to view the homes before signing on the dotted lines.
With competition increasing and the foreclosure inventory declining, if you are a real estate investor interested in hot real estate markets, turn your attention to Florida and start investing today while you still have a chance. Home prices and interest rates are still low and as home prices rise and the inventory declines (especially with the interest of foreign investors) these great deals will be harder to come by in the future.