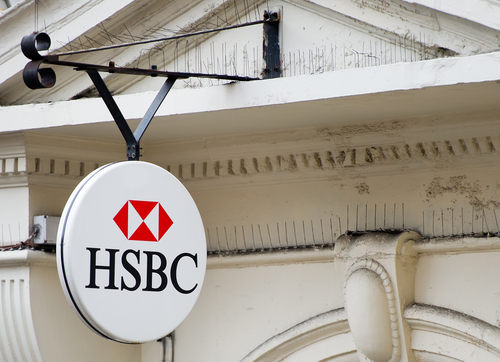 Today, after the real estate market crash and foreclosure settlement agreements, how are the key players doing? With many property owners still struggling and battling foreclosure, surely these lenders are still recovering from their losses as well.
Unfortunately, if the real estate market crash and settlements revealed anything it was how little these lenders have suffered as a result of their unethical actions. Instead, the suffering has been on homeowners and those who have lost their properties to foreclosure as a result of robosigning and other unethical actions. Similarly, investors who were intentionally sold bad loans have also suffered. It seems as though everyone has paid the price except for these big lenders.
Despite their role in the crash, HSBC (and other key lenders) are basically continuing as they did before their wrongful actions and the resulting foreclosure settlement agreements, including paying key employees huge salaries.
HSBC Employees Still Make a Fortune
Specifically, a recent report reveals that HSBC employees in London – 78 in total – are still making more than £1 million, which is approximately $1.5 million. The bank apparently is continuing to pay their employees these huge salaries despite annual home losses in Britain and fines of approximately $1.9 billion in the United States.
Despite these fines and the results of the foreclosure settlement agreements, HSBC still reported a pre-tax profit of $20.6 billion in 2012. Although this number may be smaller than the profits seen before the crash, clearly the bank is still doing well as many people and investors are still being burdened by their actions.
HSBC Commits to Helping Businesses Expand Internationally
Although HSBC has been caught up in a lot of undesirable mortgage-related schemes, it seems as though the company is trying to do some good by helping U.S. businesses.
HSBC has recently made a commitment to help small to medium businesses planning for international growth. Specifically, the company has launched a $1 billion loan program specifically designed for small to medium businesses in the United States that are looking to expand internationally. HSBC hopes to help finance this growth for these companies, which continue to struggle with the domestic competition and "sluggish" economic situation.
In short, HSBC – like other major lenders that were involved in the real estate market crash – continues to do well despite the struggles their actions have caused for homeowners and investors. Key employees continue to benefit from huge compensation packages and the company continues to profit, albeit at a slower rate. Fortunately despite all the bad, HSBC is doing some good and has committed to an initiative to help small to medium businesses in the U.S. obtain necessary financing for global expansion.
Image source: JuliusKielaitis / Shutterstock.com