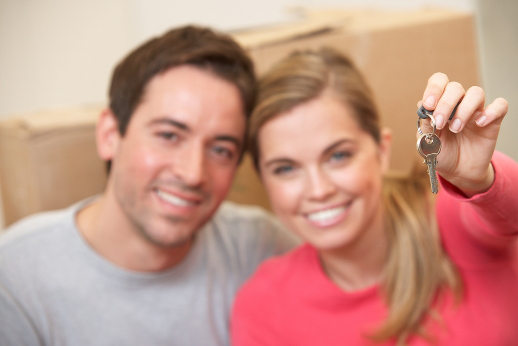 The current real estate market is perfect for anyone looking to purchase a new home. From seasoned investors to first time home buyers, the low home prices and appealing interest rates have been enticing for just about everyone with an interest in buying real estate. Although home prices are rising and the real estate market is quickly recovering, there are some great foreclosures and short sales on the market that can often be purchased well below market value – making them perfect for those seeking discounted properties.
Finding Discounted Properties Online
Many first time home buyers know that they want to find discounted properties but few know where to start their search. More often than not, the best place to start looking for a new home is online. When you search online for a new home, you can obtain essential information not only about properties that are currently on the market, but also about surrounding attractions and neighborhoods.
The internet is an excellent resource that can help you significantly reduce the time it takes to find properties in which you are interested. For example, instead of calling real estate professionals in all of the areas you are considering, you can do a quick online search by utilizing existing foreclosure listing services. Within seconds, you can obtain a detailed list of foreclosures, short sales, pre-foreclosures, and other discounted properties that are currently on the market – complete with listing price, pictures, and other essential property information.
Plus, while searching online you can learn more about the home buying process including first time home buyer programs and assistance. In short, if you are a first time home buyer looking for discounted properties, start your search online.
Finding Areas with Foreclosure Discounts
After you have started your search for your new home, you may start to realize that some areas are more prone to have foreclosure deals than others. The main reason is due to the different speeds of real estate market recovery. For example, some cities are making quicker progress toward recovery and therefore home prices are starting to escalate and foreclosure bidding wars are in full swing. These quickly recovering cities are also less likely to have a high foreclosure rate and therefore will have fewer foreclosures on the market.
On the other hand, some cities throughout the country are just now on the brink of recovery. These areas are perfect for those looking to purchase foreclosures or short sales on a budget. Similarly, some areas are known for steep foreclosure discounts in comparison to similar non-foreclosure properties. For example, Atlanta, Georgia and Memphis, Tennessee are two metro areas in the southeast region of the United States that are known for having great foreclosure deals in the current real estate market.
In conclusion, first time home buyers who are looking for discounted properties should start their search online and look for properties in areas that are known for steep foreclosure discounts and high foreclosure inventories.