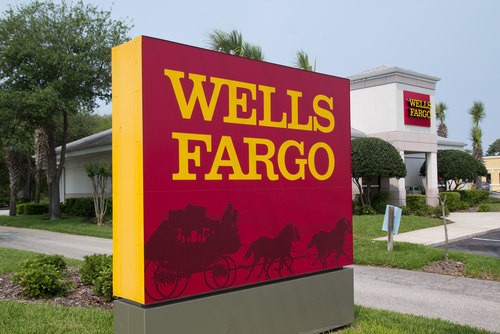 You would imagine that lenders who have been heavily involved in the foreclosure settlement agreements – such as Wells Fargo – would still be suffering due to their actions and inactions that essentially led to the real estate market crash. From wrongful foreclosures to robo-signing, there is no denying the involvement of these lenders.
Originally, a $26 billion foreclosure settlement agreement involving 48 state attorney generals and 5 key lenders – including Wells Fargo – was agreed upon in an effort to hold these lenders accountable for their wrongful actions and to help compensate victims. This agreement required a variety of things, including encouraging short sales and loan modifications as opposed to foreclosure. As a result, the number of short sales increased drastically as many lenders were offering cash incentives to those choosing short sales over foreclosure.
The "new" foreclosure settlement agreement requires lenders involved in the agreement to pay a total of $8.5 billion. Although the agreement was made to do away with the independent review process that proved ineffective at best, most people firmly believe that the new agreement will do very little to help homeowners who fell victim to the actions and inactions of key lenders like Wells Fargo.
Wells Fargo Posts Positive Q4 Gains
Despite the fact that Wells Fargo was one of the biggest lenders involved in both settlement agreements, the bank has done rather well throughout 2012. Specifically, Wells Fargo had a 24% increase in their profit for the fourth quarter, which is a profit of around $5.1 billion. Furthermore, the bank experienced a7% increase in revenue in comparison to last year, which exceeded the projected numbers.
What, exactly, was the driving force behind these significant gains amidst foreclosure settlement agreement expenses? Low interest rates and lender incentives pushed many consumers toward refinancing their mortgages and encouraged some investors and home buyers to take advantage of the current real estate market and purchase new homes. Along with refinancing and new loans, Wells Fargo also made money by selling bundles of mortgages to the government.
But just how well is Wells Fargo doing? Despite the foreclosure settlement agreements, Wells Fargo – and other lenders – are actively recruiting new employees and holding job fairs, which are signs that economic recovery is underway and proves that lenders are still afloat despite their slap on the wrist.
In the end, Wells Fargo may have experienced some setbacks as a result of the foreclosure settlement agreements; however, the bank is still doing rather well for itself and posted some very positive gains for Q4. Although this information more than likely only adds salt to the wounds of those who have lost their home to foreclosure, it is still arguably a positive sign that these lenders are doing well enough to add jobs to the market and help the nation's economy move forward – especially since they played a key role in the crash.
Image source: Rob Wilson / Shutterstock.com