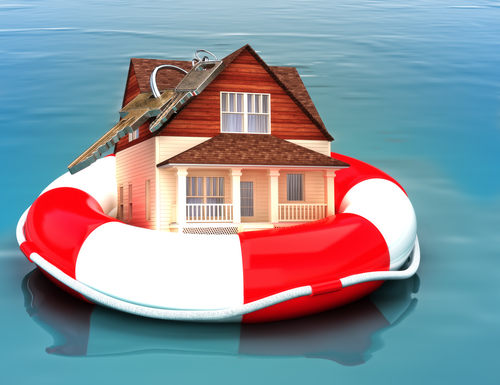 One of the more devastating impacts of the foreclosure crisis and real estate market crash of 2007 was a veritable flood of underwater homeowners – homeowners who owe more on their mortgages than their homes are currently worth at market prices.
Millions of homeowners were impacted, and that damaged the housing market because it made it infinitely more difficult to sell a home, for fear of taking a substantial financial hit – thereby locking up millions of properties and driving prices through the floor.
Now, though, it appears that close to 2.5 million underwater homeowners are no longer underwater thanks to rising home prices in the last quarter.
Rising Home Prices Lift All Boats – and Homes
Last quarter, housing prices rose by 7% – including a 12.1% monthly increase in June and a 12.2% increase in May. What's more is that some of the biggest increases were found in the some of the hardest-hit areas of the country – states like California, Nevada, and Arizona. Las Vegas had the nation's highest monthly price increase of 24.9%, with a slew of Western cities in the top 10.
Thanks to this uplift in home prices, close to 2.5 million homeowners saw their home values rise above the amount currently owed on their mortgages.
Now, only 14.5% of all mortgage borrowers are underwater on their mortgages. This is still a very high amount, but not nearly as high as the peak of the housing crisis. In 2009, for example, a staggering 26% of homeowners were underwater – over one out of every four.
Housing prices are now at the level last seen in early 2004, before the market exploded and rose to a peak of 23% above current levels in 2006.
Fewer Underwater Homes Equals Gains for the Market
This new development will undoubtedly have a ripple effect on the housing market.
Fewer underwater homeowners will likely lead to more homes being placed on the market to sell, which will in turn lead to more home sales and a steady rise in home prices in those affected areas.
Fewer underwater homes should also lead to fewer foreclosures, which may be one of the reasons behind a steadily-falling foreclosure rate that dropped by 32% over the last year.
Homebuyers and investors undoubtedly should look at this latest development as good news and a positive portent of things to come.