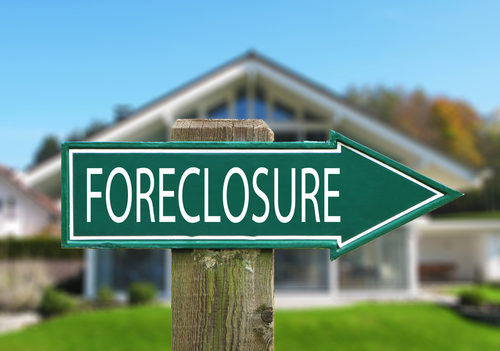 When the real estate market crashed, the number of foreclosure homes on the market increased significantly from pre-crash numbers. Years later, many states (and people) are still battling foreclosure; however, national statistics and local numbers show that progress is being made and the market is making progress toward "normal".
As the national and local markets improve, Florida is still coming in at the top of the list when it comes to having a high foreclosure rate. Specifically, five of the top six spots are located in the Sunshine State.
Miami Leads the Nation
Of the major metropolitan cities studied throughout the United States, Miami comes in at number one with one in every 236 homes in the area receiving a foreclosure filing in June of this year. This number, which is significantly higher than the national average, increased as a result of the jump in the amount of "notices of auction" issued. The number of these notices increased 283% from June 2012 to June 2013.
In addition to Miami, the following cities within the state were in the top six for foreclosure activity as of June: Jacksonville, Ocala, Orlando, and Tampa.
Therefore, investors and potential homebuyers looking for distressed properties (foreclosures, short sales, etc.) that can often be found below market value should add these cities to their list areas with a high chance of finding a great investment opportunity.
Areas with Declining Foreclosure Rate
Although many of the key cities in Florida still have a high foreclosure rate as a result of the judicial process that requires each case to go to court, there are many areas throughout the country that are experiencing a decline in foreclosures. Those interested in real estate investing with an emphasis on areas that are already showing improvement should look for cities with rising home prices, declining foreclosure inventories, and a decline in filings.
For example, Los Angeles has experienced a 13.3% decrease in foreclosure filings and 24.6% drop in auctions from May to June of this year. Specifically, one in every 1,030 homes is in some stage of the foreclosure process in Los Angeles in comparison to one in every 910 nationally (and one in every 236 for Miami).
In short, investors should tailor their search to areas that best meet their needs. If you are looking for areas with a higher number of foreclosures and auctions, then turn to these key Florida cities. On the other hand, if you are looking for recovering areas, then consider cities with declining foreclosure activity and rising home prices.