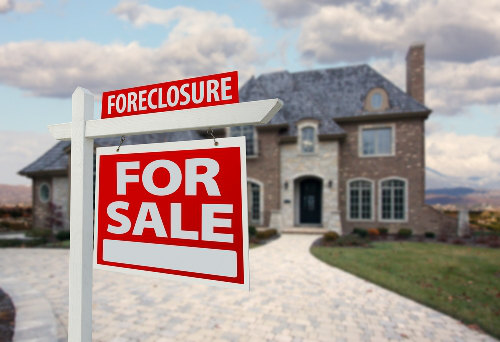 Even in the current real estate market where pending home sales and home prices are rising, there are still some great foreclosure deals on the market throughout much of the United States that are ideal for those looking to purchase properties below market value.
In fact, even with the declining real estate inventories throughout parts of the country with a steadily recovering housing market, there are foreclosure properties that can be found at a great price and may only need minor to moderate renovations.
Specifically, there are many foreclosure properties on the market for less than $100,000 – allowing investors and potential homebuyers an opportunity to purchase these properties below market value and spend a little time, effort, and money to spruce up the property for living or investment purposes.
Plus, with online foreclosure listing services, homebuyers and investors can quickly and efficiently find these properties throughout the country.
Mortgage Rates Are Rising
However, time is running out to take advantage of the low home prices offered by foreclosure properties and the still-low mortgage rates that are enticing to homebuyers and investors alike.
Although mortgage rates are still low, the 30-year fixed mortgage rate has started to rise again amidst the recovering real estate market.
Specifically, the mortgage rate on a 30-year fixed rate mortgage was 3.31% in November 2012 and was 3.91% as of June 5, 2013. Although this is only a 0.62% increase over seven months, this information is evidence that mortgage rates are definitely rising and will more than likely continue a slow, but steady increase throughout the future. Furthermore, 15-year fixed rate mortgages have also increased to 2.98% — a 0.21% increase.
Foreclosures – The Smart Investment
Therefore, investors and potential homebuyers who are looking to take advantage of still-low home prices and low mortgage rates should act now – while foreclosure properties are still readily available throughout the country and mortgage rates are still incredibly low.
Foreclosures are great for homebuyers looking for properties that are listed below market value as well as investors seeking to flip the property or turn the home into a rental property.
At the end of the day, foreclosures are still great investment opportunities and can often be purchased below market value – making them great deals in a real estate market that still has low mortgage rates, allowing investors and homebuyers an opportunity to maximize their savings.