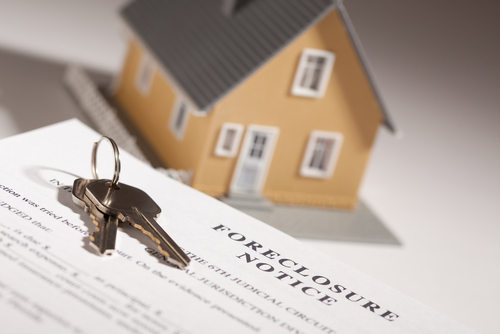 Since the real estate market crash, many people throughout the country have faced foreclosure – some of them even lost their homes due to robosigning and other unethical actions by lenders. Today, however, home prices are rising and loan modification programs are becoming more effective at helping people avoid foreclosure.
In fact, a recent report by CoreLogic shows that the foreclosure inventory declined 29% from May 2012 to May 2013, which is significant improvement that definitely shows strong growth and progress toward a more "normal" market. Furthermore, from April to May of this year there was a 3.3% drop in the number of homes in the foreclosure process.
Despite all the great news and the recovering housing market, there are still people throughout the country who are facing foreclosure.
Seniors Face Foreclosure
One group of individuals who have been particularly plagued by the threat of foreclosure includes the elderly, specifically those who are living in care facilities. More often than not, those who are in these types of senior homes tend to have medical issues and therefore require around the clock monitoring. In California, many of these elderly care homes are being burdened by foreclosure.
Many seniors living in these homes have found themselves receiving very short notice, despite a law that requires property owner to make tenants (in this case the elderly) aware of missing a payment and the possibility of facing foreclosure. One man, Richard Miller, has been in three different senior centers in California over the last year, all three of which have missed mortgage payments with the threat of foreclosure.
The main concern is for seniors who are having to move on a regular basis while also facing serious issues, such as dementia. Moving so frequently can be very traumatic for these individuals.
In short, although the real estate market is improving and the number of homes nationally that are in some stage of the foreclosure process is declining, there are still many people who are facing the possibility of losing their homes – including seniors that are living in elderly care centers.