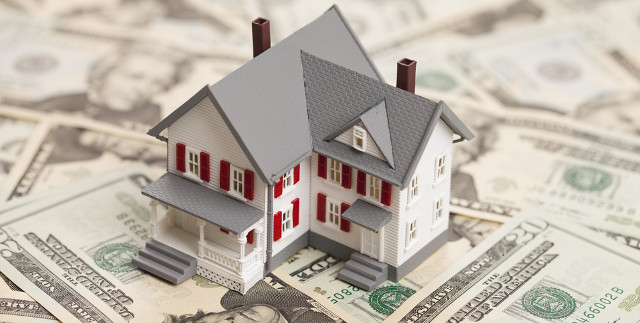 Investors have been burned by real estate over the past decade, understandably. The collapse of the market in 2007 cost untold billions in the public and private sectors alike, and much of that cost was borne by individual investors who built up their portfolios on a real estate foundation.
Now, seven years later, it might sound strange to say that real estate is the next hot investment – but our friends at Fox Business are doing just that.
Here is why you might want to consider putting your money into an area that is expected to grow: real estate.
Real Estate Is Expected to Improve
We've written previously about how most in the market expect real estate values to increase. As pointed out in the article, this price increase is despite rising interest rates that have surged over a point in the past six months.
The drive behind the upsurge in price is simple: people still want to buy and own real estate, and they'll keep trying until they do.
One hallmark of progress: single-family home starts went up by 7% last month, to 628,000 units. As one can see, it's not just existing homes that are being bought and sold. New homes – often the last segment to improve in a recovering market – are picking up as well.
Secondary Markets Are Hot
Another sign of progress: secondary markets are outshining the big markets like New York, Los Angeles and Houston when it comes to opportunities for real estate investment.
There are plenty of smaller, secondary markets that are easier to invest in, have less competition, and actually deliver superior yields than the big cities most people turn to when considering investing in real estate.
Look for areas with a low percentage of big institutional investors in the market, combined with low unemployment, a solid median rental value, and a strong gross yield. (Click here to see the top three areas in the country based on these metrics as identified by Business Insider).
Foreign Investors Stepping Up Their Game
Another good omen for real estate: foreign investors are pouring money into residential and commercial real estate in the U.S.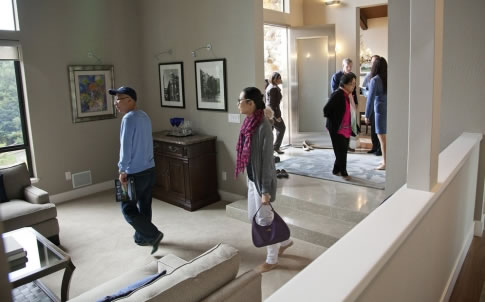 Chinese homebuyers looking at a house for sale in California.
What this will do is provide substantial upward pressure for home values, which will ultimately not only make investments pay off with higher yields, but also help stop foreclosures by continuing to pull homeowners out of underwater situations.
Image source: scmp.com.