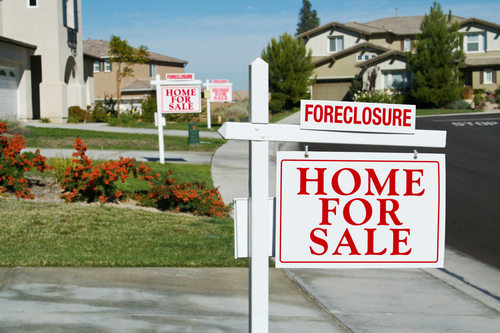 When it comes to the real estate market crash and everything that has happened since the crash, one thing can essentially be to blamed for the lack of success of each initiative – a lack of oversight. You would think, over the last few years, that "they" would know understand the importance of oversight – and how a lack of oversight often leads to disaster. However, it appears as though despite years of an opportunity to learn this lesson, ignorance (or simply being too lazy to care) still seems to be among us.
The real estate market crashed due to a variety of factors, including poor lender oversight, which resulted in many individuals being provided home loans despite the lack of documentation proofing that they can truly pay their mortgage payments. Then, the real estate market crashed and people were foreclosed upon – some unrightfully so – and robo-signing took off, along with other unethical lender actions.
Then foreclosure settlement agreements came along and the Independent Foreclosure Review Process was initiated. It failed. Why? Due to poor oversight. Another agreement was reached in which lenders would send checks to those who were foreclosed upon from 2009-2010; however, these foreclosure settlement agreement compensation checks were another failure – again – due to not holding lenders accountable.
As part of the $25 billion foreclosure settlement agreement that was reached between 49 states and 5 major lenders, states would receive millions of dollars to help those within their state with foreclosure prevention, affordable housing, and other things to help reduce the strain put on residents due to bank unethical actions. Surely, there was oversight for the money that was sent to the states, right? Time will tell.
Clearly, poor oversight has been a significant issue this entire time – and unfortunately we continue to see the consequences of a lack of oversight.
The Most Recent Consequence of Poor Oversight
We have recently learned that New York State Senator John Sampson is being accused of embezzling $440,000. Apparently, Mr. Sampson stole the money from sales of foreclosure properties.
How, exactly, did Sampson obtain access to the funds?
John Sampson was court appointed to be a representative (or referee) for foreclosure proceedings in Brooklyn. The issue? This money was in his care without any oversight. Sampson used the embezzled money to aid in a political campaign.
The worst part is for anyone who is a witness to the embezzlement. Apparently Sampson is looking to "take them out" in a desperate effort.
As we can see, the lack of oversight has been a major problem throughout the real estate market crash and ever since. Hopefully one day "they" will learn the importance of not only creating initiates to help victims (in this case foreclosure victims), but also to create an oversight system that ensures that the victims are receiving the compensation, services, etc. that they have been promised.