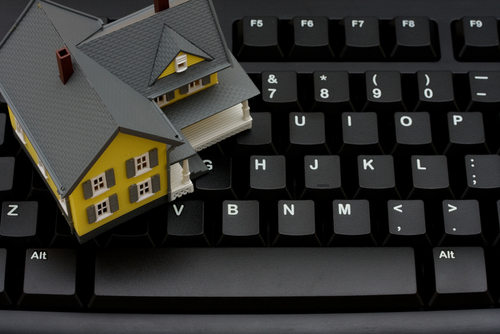 In today's society, we try to buy anything we can online; from buying all our Christmas gifts from Amazon.com to shopping for a new home, the internet has been the go-to place for all shopping. Plus, the internet is filled with a substantial amount of information that can help significantly reduce the amount of time it takes to learn more about and locate great investment opportunities.
In short, we have become dependent upon the internet, which is often the first place we turn to when we need something. In fact, the search for real-estate related items has risen over 250% over the last four years, according to the National Association of Realtors. It is easy to conclude that throughout the future more people will continue to head online to find the best shopping deals and the best properties on the market. Therefore, the internet will continue to play a vital role in real estate throughout the foreseeable future.
Home Buying: Using the Internet to Find Discounted Properties
If you are looking for discounted properties – such as foreclosures – the internet is the perfect place to start. From comprehensive foreclosure listing services to neighborhood information (attractions, schools, etc.), the internet can help you quickly and efficiently find out a surplus of information to help you make smart investment decisions. For example, an inforgraphic on the Dallas, Texas real estate market can help you determine if Dallas is a place you should consider purchasing a new home in or if it is a place you should avoid.
Although the internet can be a great place to find foreclosure deals and other discounted properties, it is also essential that you understand the importance of viewing the property in person before making your purchase. Obtaining an inspection, for example, is crucial when trying to get a better idea of the quality of the property. For example, if the home is in need of a large number of repairs, then the cost of these repairs need to be taken into consideration when determining if you are making a good real estate investment.
House Flipping: Using the Internet to Market Your Property
Not only is the internet great for those looking to buy a home, but they are also great for investors who have purchased foreclosures (or other distressed properties) and are now looking to flip the house for a profit. Below are some key ways to market your investment property online:
YouTube: YouTube is great for advertising the home via video tours. Visual information packs a punch.
Social Media Outlets: Everything from Facebook and Twitter to Pinterest is great for those looking to market their properties to a large number of people.
Online Listing Services: One of the best ways to market your home is with online listing services, especially since many potential homebuyers search these listing services when they are researching properties to buy.
At the end of the day, the internet now plays a key role in real estate and will continue to do so throughout the future; therefore, if you are looking for a new home then hop on the internet and start your search today. On the other hand, if you are looking to market your property then learn more about how to effectively use the internet to market your home in order to reach a large audience quickly and efficiently.