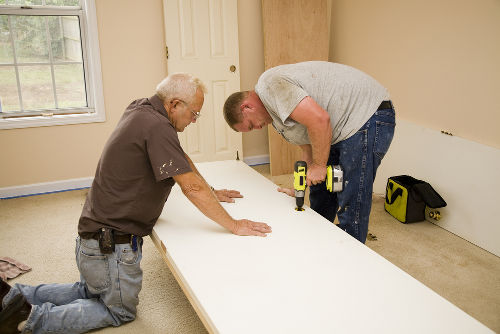 The current real estate market is marked with increasing home prices, declining foreclosure inventories, and rising consumer and investor confidence – even to the point of bidding wars returning to the housing market. As discounted properties become harder to come by and home prices continue to rise, those with an interest in house flipping will be glad to hear of these positive signs of real estate market progress toward recovery.
When purchasing investment properties and flipping them to put them back on the market, it is important to understand the local real estate markets (is now a good time to sell?) as well as to make essential remodels without shelling out too much money – the more money you spend on remodeling efforts the less you will make on the property.
Where are the Seller's Markets?
As with any real estate market, especially a recovering one, some areas are currently better for selling a home than others. For example, Oakland, California has a great seller's market with the average home only being on the market for 14 days. Sacramento, California and Stockton, California homes are on the market an average of 21 and 23 days, respectively. San Jose comes in at number four with an average of 25 days on the market, followed by Denver, Colorado with an average of 28 days on the market.
Therefore, if you are looking to sell a property in one of these cities, then now is a great time to quickly sell an investment property. If you have plans to buy though, it's a good ideia to look for areas where housing market prices remain volatile.
However, if your home is not in one of these areas, then it is important that you learn more about the local real estate market, including not only the average number of homes on the market, but also the average listing and selling price. This information can help you determine if you should list the property now or wait until the local real estate market makes some more progress toward recovery.
Reduce Remodeling Costs
When it comes to investment properties, the purchase price of the home plus the cost of remodeling is used to determine how much you have invested in the home. Then, the goal would be to sell the property for a profit – more than what you have in the home. Therefore, when flipping properties it is essential that you learn more about not only financing a remodeling but also how to save money on common remodeling projects.
At the end of the day, the real estate market is improving and now is a great time to have an investment property on the market – allowing you to take advantage of rising home prices and getting a nice return on your investment.