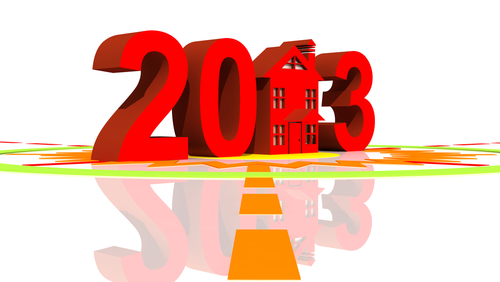 If you are like most people, then your real estate market confidence is more than likely increasing with the positive sign of real estate market progress toward recovery. There are some great investment opportunities in the current real estate market, especially since home prices remain relatively low and interest rates are still highly attractive. However, when purchasing a new home for investment purposes or for a primary place of residence, it is pertinent that you enter into the real estate arena prepared to make smart investment decisions.
Below are some foreclosure buying tips for 2013 – and beyond.
Tip #1: Obtain a Broker
Since most of the rules for buying a home are the same – regardless of whether you are looking to purchase foreclosures or a new home – it is pertinent that you allow a broker to assist you throughout the process. When it comes to buying a home, location is key as is the local real estate market strength (supply and demand).This area is where broker knowledge is as valuable as gold.
A broker can not only help you better understand the ins and outs of the local real estate market, but they can also help you learn more about the area's attractions, school systems, and other key features that helps make your property more (or less) valuable. Understanding as much as possible about the local real estate market is key to making smart investment decisions, especially if you are purchasing foreclosure properties for house flipping purposes. Therefore, when you are planning to buy a home, have a broker by your side.
Tip #2: Perform Thorough Financial Due Diligence
A quick look at the real estate market crash and it is clear to see the importance of performing thorough financial due diligence when purchasing a home. First and foremost, it is essential to understand that home prices are predicted to continue a steady increase throughout 2013; however, we cannot get in the same mindset that we did in 2006 when we expected home prices to continue to rise forever.
Second, you make sure that you can truly afford the home you are looking to purchase. Just because a lender may approve you for a $250,000 loan does not mean that you can financially handle a monthly mortgage payment for a home of this price. Therefore, use the lender's pre-approval amount as a guiding point but not as the ultimate price that you can afford. Closely examine your budget and determine what is truly within your budget before making the purchase, which can help you avoid foreclosure yourself.
Third, remember to take into consideration the cost of home repairs. Many foreclosures are sold "as is" and typically have some minor to moderate repairs that are needed before you can put the home back on the market. The cost of these repairs should be budgeted and added to the overall cost of the property before you sign the contract.
Tip #3: Understand that Real Estate is Hyper-Local
Finally, remember that real estate is hyper-local. Therefore, even within a city, what is going well or poorly for one neighborhood does not necessarily apply to all neighborhoods. For example, a recent Dallas, Texas infographic reveals some key information about Dallas as a whole; however, some neighborhoods in Dallas may be doing well while others may still not – and sometimes, in many cities, these neighborhoods can be only blocks apart. Therefore, when looking to purchase a home in a certain neighborhood, make sure to compare the home you are interested in purchasing to other, similar homes on the market to help you gauge whether or not you are making a good investment decision.
In conclusion, if you are considering purchasing a foreclosure property (or any home for that matter) it is essential that you obtain a broker, perform thorough financial due diligence, and understand that the real estate market is hyper-local. Arming yourself with these tips can help increase the chances of making a successful investment throughout 2013 and beyond.