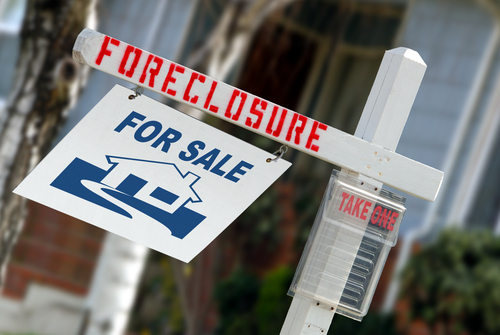 Investors who are interested in purchasing distressed properties (foreclosures, short sales, etc.) keep a close eye on real estate market trends, including home prices and foreclosure activity. With the national and most local housing markets making progress toward recovery, it has become a little harder to find amazing deals on distressed properties. Fortunately, investors and homebuyers alike can still turn to online foreclosure listings to find bargain homes across the country.
Let's take a look at current real estate market trends, specifically those revolving around foreclosure properties.
Home Prices and Declining Foreclosure Rates
There is no doubt that the foreclosure rate and home prices are correlated. Areas throughout the country that have a lower number of distressed properties on the market and in the pipeline have higher home prices than states with a high number of foreclosures. This correlation is obvious when you look at these numbers locally and compare them to the national average.
Therefore, the number of discount properties on the market is directly related to the rate of recovery. Fortunately, even areas with a high foreclosure rate are making progress toward recovery, albeit at a slower rate.
For example, nationally home prices were up 12.2% in the second quarter of 2013 in comparison to a year ago. However, the New York metropolitan area of the country only experienced a 5% increase in home prices for the second quarter because of the area's continual struggle with foreclosures. Specifically, 6% of all home loans in New York are in foreclosure. Similar numbers can be seen throughout much of New Jersey and Connecticut as well.
Fortunately, foreclosure activity is moving more toward "normal", with new foreclosure actions being a mere 0.64%, which has not been seen since 2007 – the first year of the real estate market crash.
Foreclosure Investing: The Cash Advantage
If you are looking for some great foreclosure deals in states like Nevada, Florida, New York, and Vermont, then bring cash.
In June alone, 58% of home sales in Nevada were all-cash payments. Similarly, Florida, New York, and Vermont all-cash home sales were 57%, 51%, and 80%, respectively. Nationally, the number is much less, only 30%.
On the other hand, when you look at states like Texas and Utah, very few home sales were all-cash deals.
Therefore, investors should learn more about the local real estate market trends and plan accordingly to best increase their chances of walking away with the investment property they are considering.
In short, the real estate market is very much a location-by-location basis. Some states are making quicker progress than others are and all-cash deals are more prevalent in some states than in others. When buying of investing in real estate, learn as much as possible about the local market to increase your odds of success.