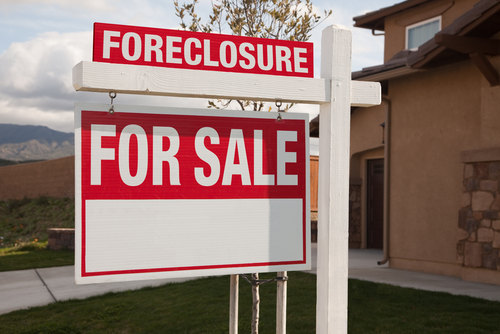 There is no doubt that the national real estate market is making progress toward recovery with more people buying, selling, and flipping properties across the country. In fact, today's real estate market is very unique in that home prices are rising and the real estate market is improving, but at the same time there is still a high number of discount properties on the market including foreclosures and short sale properties.
Similarly, although progress is being made, there are still many people across the country with underwater mortgages and still more who continue to face foreclosure. Fortunately, even though the real estate market is recovering, programs to provide assistance and support for those facing foreclosure are still offering much-needed assistance.
Let's take a look at a few of the current foreclosure prevention programs that are still aiding homeowners.
Foreclosure Protection To Be Extended for Soldiers
Over the last few years, nobody has been immune to foreclosure. Everyone from celebrities to soldiers have lost their homes since the real estate market crash. A new bill was introduced this week by lawmakers in Washington, D.C.; the bill is designed to help protect more soldiers from foreclosure.
Specifically, the Servicemembers Civil Relief Act already protects soldiers who acquired a home before entering active duty. With the new bill-H.R. 1842 – now servicemembers who purchased homes after entering active duty will also be protected.
New Jersey's HomeKeeper Program
New Jersey, which still has a high unemployment rate, has a HomeKeeper Program that is designed to help residents avoid foreclosure. The New Jersey Housing and Mortgage Finance Agency administers the program that assists unemployed families financially while they seek to obtain employment. Specifically, those who qualify are able to obtain a second mortgage, which can be used to help pay missed mortgage payments and help these families avoid foreclosure while they search for work.
Tennessee HARP Lenders Could Help Prevent Foreclosure
Along with the new bill – H.R. 1842 – to help extend foreclosure protection for soldiers and the New Jersey HomeKeeper Program, Tennessee HARP lenders could help underwater homeowners who may be facing foreclosure.
When HARP initially rolled out, the guidelines were entirely too strict. However, the Obama administration amended the guidelines in 2011, providing an opportunity for more people facing foreclosure to take advantage of the program. Unfortunately, it appears as though many "severely" underwater homeowners in Tennessee have failed to take advantage of the revised HARP guidelines. Fortunately, the program has been extended until December 31, 2015 – which means there is still time for those across the country to take advantage of the HARP program in assisting with severely underwater mortgages.
In conclusion, the real estate market is recovering but there are still people with underwater mortgages and there are still families facing foreclosure. Fortunately, there are programs now in place across the country to help struggling homeowners fight foreclosure more successfully now than over the last few years.