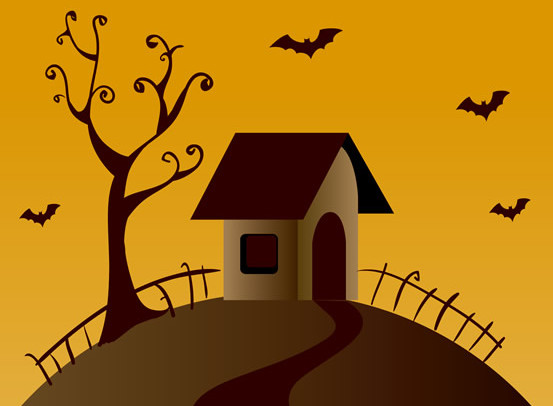 Over the past six years, the housing market has taken us on a wild and, in some ways, unprecedented journey. One main feature of that journey involved the historic levels of foreclosures that almost wrecked the market but provided savvy investors and homebuyers with an abundance of cheap properties.
Now, a continuation of that trend is impacting the market in a secretive but significant way: vampire foreclosures.
What is a Vampire Foreclosure?
Typically, when a homeowner enters the foreclosure process, he or she is evicted or otherwise leaves the home. Then home then enters a foreclosure auction, where it is either purchased by an investor or homebuyer or left unsold.
At that point, the unsold home reverts to a bank-owned foreclosure, or an REO property. In most cases, the REO property is vacant, so it is put back on the market.
In some cases, however, the prior owners of the home are still there, living in the property. And as one can imagine, a foreclosed home with inhabitants living in it can't be placed on the market.
The result: more foreclosures that should be on the market and turned back into traditional homes are instead impacting the market and keeping prices lower than they would otherwise be because they're still negative assets.
Vampire Foreclosures Are More Numerous Than You Might Think
Believe it or not, this phenomenon isn't limited just to a few homes here and there. An astounding 47% of bank-owned properties are vampire foreclosures. In some states, the percentage is much higher.
Roughly 72% of bank-owned homes in Virginia, for example, are vampire foreclosures. In Nebraska, that number is 68%. These states have short processes and low percentages of homes with negative equity.
These foreclosures are made possible because homes that don't sell at auction have to be maintained and kept in good repair by banks until they sell, which can become quite expensive. It's often cheaper to allow homeowners to remain in the property until a suitable buyer is found; this way, costs are kept down for lenders.
Despite the widespread presence of these properties, real estate is still experiencing a surge in activity, and prices are expected to rise over the next year yet again. Strong upward momentum in prices could be enough to offset the downward pressure these foreclosures will have when they eventually come onto the market.
For now, vampire foreclosures continue to live among us.