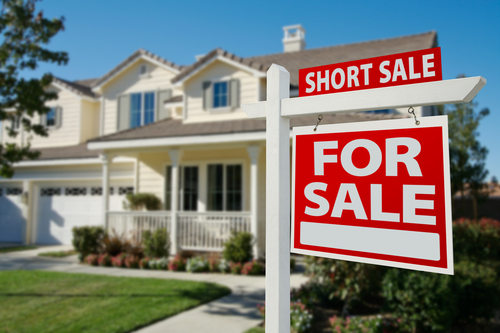 Are you interested in real estate market investing? More importantly, is your focus on discounted properties such as foreclosures and short sales?
If so, you are definitely not alone. Everyone from first-time home buyers to seasoned investors are snatching up discounted properties in an effort to take advantages of prices that are often below market value, increasing their savings (home buyers) or potential for profits (investors).
Previously, foreclosures were dominating the real estate market with very few short sales available; however, in the current real estate market you can find foreclosures as well as short sale homes throughout the country—making it feasible for investors and potential home buyers to invest in short sales and foreclosures.
Foreclosures vs. Short Sales: Which is Better?
However, is it better to invest in foreclosures or short sales? Which of the two offers the bigger savings and profit potential? The short answer is simple: It depends.
One of the biggest factors in determining if it is better to buy foreclosures or short sales depends on the local real estate market. For example, some real estate markets tend to have better deals on foreclosures while others are known for being perfect for those interested in purchasing short sales. This information is determined by the number of foreclosures in comparison to short sale properties in the area.
Some of the top cities for investing in foreclosures are the following: Cleveland, Ohio; Dayton, Ohio; Charlotte, North Carolina; Columbus, Ohio; and Palm Bay, Florida.
On the other hand, some of the best cities for investing in short sales include the following: Santa Barbara, California; Visalia-Porterville, California; Fresno, California; Grand Rapids, Michigan; and Vallejo-Fairfield, California.
When it comes to potential savings, both foreclosures and short sales are great; however, some areas will have more foreclosures than short sale properties and vice versa for others. Therefore, a key to investing in foreclosures and short sales involves understanding the real estate market in which you are considering investing.
Default Homeowners: Choose Between Foreclosures and Short Sales
If you are a struggling homeowner who is facing foreclosure, then you are more than likely trying to determine your best course of action—should you do a short sale or foreclosure? It is essential that you obtain free counseling to assist in making your decision and work with your lender for a solution that is mutually beneficial.
In conclusion, when choosing between short sales and foreclosures it honestly just depends on which properties are available in the area in which you are interested in investing. Both foreclosures and short sales are great investment opportunities if you find the right property at the right price.