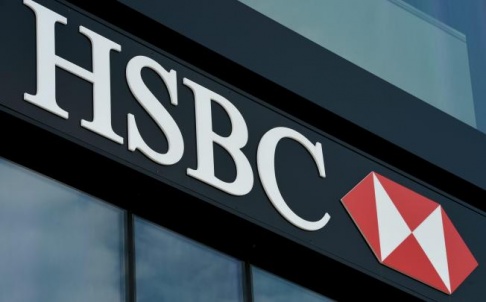 Not too long ago, New York Attorney General Eric Schneiderman announced that New York is suing Bank of America and Wells Fargo due to violations of the foreclosure settlement agreements. Specifically, Schneiderman claims that Wells Fargo violated the agreement at least 210 times and Bank of America racked up 129 violations since the agreements were signed.
New York Holds HSBC to the Fire
Now, New York is adding another bank to the litigation list – HSBC Holdings. Eric Schneiderman's office announced that New York is suing HSBC due to their negligence in following state law designed to protect homeowners who are facing foreclosure. Specifically, the law holds the lender accountable for making a "request for judicial intervention" at the start of the foreclosure process. This law provides the homeowners with an opportunity to negotiate their mortgage in an effort to avoid foreclosure in the form of a settlement conference.
Schneiderman claims that HSBC has failed to request the judicial intervention in a timely fashion, which further hurt homeowners who are fighting foreclosure due to the accumulation of fees. New York is suing due to how these actions have prevented homeowners from being eligible for alternative options to foreclosure – all due to HSBC's inability to file for an intervention on time.
According to court estimates, approximately 25,000 foreclosures throughout the state have been delayed – failing to provide the homeowner with the promised foreclosure conference within the 60 days, which is ensured by the law, as you can see in the video below:
Apparently, HSBC is only one lender on Eric Schneiderman's hit list – with a promise that other lenders that have not been following this state law will soon be added to the litigation list as well. Schneiderman is adamant about continuing to use resources to uncover lender unethical actions to protect homeowners throughout New York who are facing foreclosure.
HSBC Ponders Selling Stake in Indonesian Bank
In other news, HSBC is considering selling its stake in the Indonesian bank PT Bank. HSBC has recently started selling off its assets after purchasing 88.9% of the bank in 2008 for $607.5 million. Specifically, the bank is more than likely getting rid of 99% of their stake in the bank in their efforts to simplify their business – which includes shutting down 52 businesses.
At the end of the day, HSBC is definitely not free from the foreclosure settlement agreements just yet. Apparently HSBC has not been upholding a New York foreclosure law that is designed to protect homeowners and therefore Eric Schneiderman is seeking damages and an opportunity for homeowners affected by the slow bank processes to obtain the opportunity to seek alternatives to foreclosure. Schneiderman also made it known that other lenders will more than likely be added to the already growing list in the near future.
Image source: scmp.com