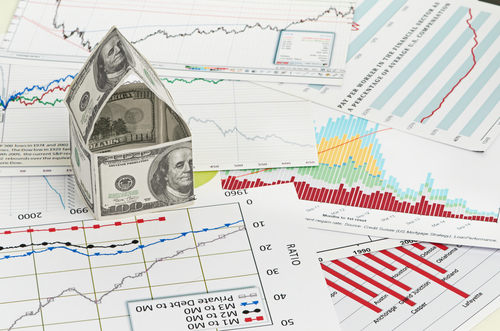 There is no doubt that the housing market is still recovering. There are still thousands of foreclosures and distressed properties scattered throughout the country, with more coming into the system each day. New home sales and other metrics also aren't what they were at the peak of the market (although they probably shouldn't be there at this point anyway).
Another sign of a slow recovery was reported this week, with one monthly home price report showing a small gain in home value.
As we digest this number, however, it is important to remember one key thing: any growth in the real estate market in home value is a great thing, because it is a far cry from where we once were not too long ago.
Home Prices Climb Slightly
The latest report indicates that home prices climbed by 0.2% from August 2013 to this past September. That is significantly down from the month-to-month gain we saw in August (0.9%) and July (1.8%).
Reasons for this slowdown vary. Economic uncertainty caused by politics in Washington over the shutdown and debt ceiling more than likely had an effect on home prices indirectly as a result of fewer home sales contracts and listings.
But in a sense, the market's slowdown is natural because it is a part of the fundamental balancing game the market should play in a healthy environment. After all, runaway price increases month after month is actually toxic for the system, since it could precipitate a nasty shock like the one we saw in 2007.
The chart below illustrates home prices and housing starts changes over the last few years:
In a positive note, prices increased across all 50 states, and also went up in all 100 of the country's largest metro areas.
What Can We Expect for the Winter?
There is a correlation between home contracts signed one month and home sales registered in following months, naturally, so one statistic – the fact that home purchase contracts fell by 5.9% in September – suggests fewer completed sales will be tallied in the upcoming months.
It is possible that home prices will continue their deceleration for the time being, but we should still see gains relative to the past year. After all, even in September, home prices were still up by 12% from 2012 – a fantastic number that suggests the market, on a whole, is moving forward powerfully in the right direction.
When all is said and done, a slower winter may be at hand, but things – including prices and sales – should pick up once again after the first of the year.
Chart source: business.time.com