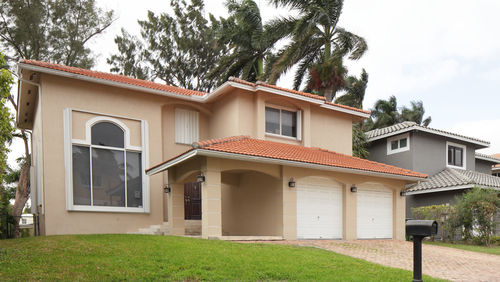 When it comes to the United States real estate market, Florida is a hot topic. Not only does the state currently have the highest foreclosure rate, but Florida is also catching the attention of real estate market investors – even from international investors. Before the crash, Florida had a very strong real estate market – strength that is still far from within reach primarily due to the foreclosure process that has stifled the state's real estate market recovery.
Below is a brief look at what is currently happening in relation to the Florida real estate market.
Foreclosures are Quickly Leaving the Market
Although Florida has the highest foreclosure rate in the country, investors and potential home buyers throughout the world are quickly snatching up foreclosure properties throughout the state – especially in South Florida. For example, foreclosure properties and other discounted homes throughout the Palm Beach area are leaving the market at an expedited rate, despite the high foreclosure rate in the state.
The following video has more information about investor interest in Palm Beach, Florida.
Therefore, if you are an investor or potential home buyer looking to obtain bargain properties throughout Florida while prices are ripe, then now is the time to invest. These discounted properties are quickly leaving the market.
A Possible Change in Florida Legislation
Why, exactly, have states like Florida – a state with a very strong real estate market before the crash and a plethora of investor interest even today – still struggling to make progress toward recovery? Unfortunately, many states – like Florida – have a judicial foreclosure process that has significantly slowed down the rate at which these foreclosures are processed. As a result, the state's ability to put the housing market crash behind them has been significantly delayed.
Just about everyone (even political leaders throughout the state) understands that the Florida foreclosure process is slowing down real estate market recovery. However, very little has been done to fix the problem.
Although bills have been proposed to alleviate the burden on the Florida real estate market, very little consensus has been reached to turn these bills into reality. Recently, state representative Kathleen Passidomo reintroduced a bill that she claims is "more moderate" that she hopes to will be signed into law. If the bill is signed into law and it is as successful as supporters like Passidomo believes, then the length of the Florida foreclosure process could be significantly shortened – hopefully helping the state to make quicker progress toward recovery.
In conclusion, the Florida real estate market is still very much of interest to investors (even foreign ones) despite the fact that the state still has the highest rate of foreclosure throughout the country. If state legislators are able to agree upon a bill that would expedite the state's foreclosure process, then we can expect to see the Florida real estate market rebound quicker than the current rate of recovery.