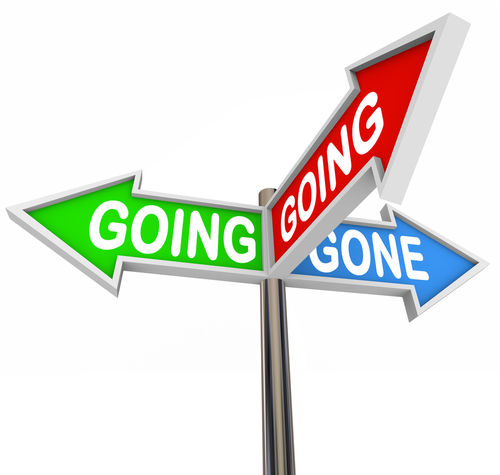 Do you remember the days of engaging in massive bidding wars in an effort to purchase the home or investment property of your dreams?
For example, before the real estate market crash a home may have been listed for a specific price, but after bidding wars the actual selling price of the property may have been thousands of dollars higher due to consumer demand.
Over the last few years, we have experienced a buyer's market instead – a real estate market in which the seller often decreased their sales price in an effort to entice buyers. Today, however, we are quickly returning to the seller's market – and therefore bidding wars – and moving far away from the buyer's market that we have gotten used to over the last few years.
As home prices start rising throughout much of the country, the real estate market is making significant strides toward recovery and consumer and investor confidence is rising. As home prices are increasing, the demand for housing is rising while the housing inventory is ebbing. In short, the rising demand and lack of supply is causing a rise in home prices and even bidding wars in some areas throughout the country.
Bidding Wars Dominate the Southern California Real Estate Market
A great example of the returning bidding wars can be seen by taking a look at the Southern California real estate market – specifically in Sacramento. In an effort to obtain amazing deals on properties that are still well below pre-real estate market crash numbers, those in Sacramento have been actively engaging in bidding wars in an effort to get the homes of their dreams.
In fact, 9 out of 10 homes in the Southern California area are sold after bidding wars – meaning that most homeowners are now getting more than their asking price for the homes that they list on the market.
One of the contributing factors to these returning bidding wars in Sacramento, for example, is the declining housing inventory in the area. Currently, there is less than a one month supply of homes in the West Sacramento housing market. What does this mean? It means that currently Sacramento is very much a seller's market (which is any city with less than a three-month supply of homes).
These bidding wars can be seen throughout other areas of the country too, including Boston, Massachusetts.
Unless something drastically changes in the near future, we are more than likely continue to see seller's markets and bidding wars continue to develop throughout the country – with judicial foreclosure states more than likely lagging behind states with a non-judicial foreclosure process.
In conclusion, if you have been waiting to take advantage of the buyer's market, then act now! Pretty soon your local real estate market will more than likely turn into a seller's market if it has not already.