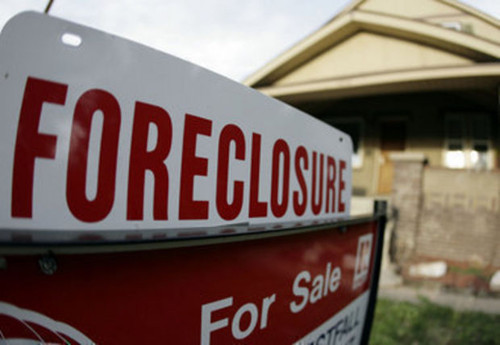 When it comes to foreclosure, most of the laws and regulations are at the state level. For example, some states throughout the country have a judicial foreclosure process that requires each case to appear before a judge. On the other hand, some states a non-judicial process. Yet, others have a combination of both.
Since the real estate market crash, most judicial foreclosure states are lagging behind those with a non-judicial process due to the delays that often come with requiring a court ruling on each case. In order to help reduce the extended time between foreclosure initiation and repossession, many states with a judicial requirement have created new ways to expedite the process and potentially help their state make quicker progress toward recovery.
However, speeding up the foreclosure process is only one part of the equation. At the same time, states throughout the country are also adopting new rules that are designed to help struggling homeowners. In fact, a California city is even seizing mortgages of underwater homes. Other bills, programs, and laws have been created to help homeowners, including a foreclosure mediation program in Oregon that was developed in July 2012.
Oregon Makes a Necessary Revision to Foreclosure Mediation Program
Despite its original intentions, the program that was put into place last July has failed to be successful, only reaching a small number of struggling homeowners. When put into action, lenders are required to sit down with homeowners and review alternatives to foreclosure before moving forward with the process. However, there was a big loophole that was not noticed until after the program's launch and obvious failure.
Specifically, the first version of the program made it so that foreclosures filed in court were able to bypass the program. Now, however, the revised version requires that all foreclosures are subject to this requirement – forcing lenders to sit down with struggling homeowners regardless of the method of filing.
The new foreclosure meditation program should increase the number of struggling homeowners that it reaches and therefore should increase the overall success rate.
Foreclosure Victims Start Buying Again
Despite the difficulties and issues revolving around the real estate market crash and resulting foreclosure practice, there is light at the end of the tunnel. Not only are most local housing markets making progress toward recovery, but new reports reveal that those who were among some of the first to lose their homes are buying again.
In fact, the former foreclosure victims that are buying homes in the current real estate market have a nickname – boomerang buyers. These individuals are finding that despite losing their homes, they are able to rebuild their credit and turn their dreams of owning another home into reality.
In conclusion, states across the country are creating and revamping laws and programs in order to continue to help struggling homeowners within their state. At the same time, real estate market progress is being made with many foreclosure victims being able to fulfill their dreams of homeownership.
Image source: Oregonlive.com