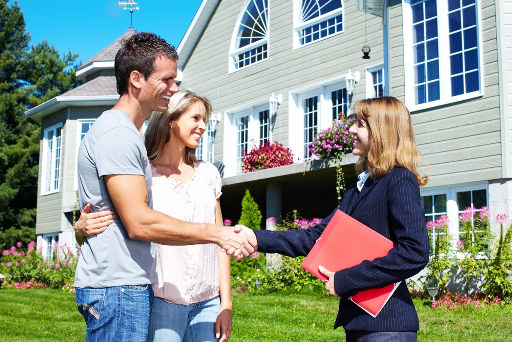 As with anything revolving around real estate, location is essential when trying to get a gauge for the area's location housing market – this is especially true today with some areas recovering quicker than others have from the real estate market crash.
When you look at the national real estate market numbers, you see rising home prices, declining foreclosure activity, increasing demand, and decreasing supply. In fact, sellers have started to dominate the market again with the decline of bank-owned homes.
However, when searching for discounted homes it helps to know where to look, which involves learning more about the local real estate market.
Judicial vs. Non-Judicial Foreclosure States
One example of the local differences involves the state's foreclosure processing procedures. Specifically, if you are looking to purchase a home in a judicial foreclosure state – such as Florida or New Jersey – then you may be able to find foreclosures and other distressed properties easier than if you are looking for these discount homes in non-judicial foreclosure states.
Not only should you look at state data, but you should also look into the local real estate market since some cities may have higher foreclosure inventories than others.
Lenders Move Away from Short Sales
Since the foreclosure settlement agreements, many lenders have been pushing short sales partly due to their obligation as a result of these agreements that holds them accountable for helping struggling homeowners avoid foreclosures. However, many lenders also previously opted for short sales to avoid taking possession of the property and having so many foreclosures in their portfolio – which makes them responsible for upkeep and selling the property. This high foreclosure inventory is especially burdensome in a buyer's market where homes are slowly leaving the market and at record-low prices.
However, with home prices rising and the number of distressed properties on the market declining, it appears as though many lenders are moving away from short sales – feeling that selling the property as a foreclosure is more beneficial and reduces their losses.
With the declining foreclosure activity, rising home prices, and returning bidding wars in some parts of the country, foreclosures and other distressed properties are becoming harder to find. However, those looking for these discounted properties can always turn to foreclosure listing services, which makes finding distressed properties throughout the country easy.
If you are a potential homebuyer or investor who has an interest in distressed properties, then start searching today. Learn more about the local real estate markets and find the properties that will best meet your needs and a market that supports your real estate investing goals.