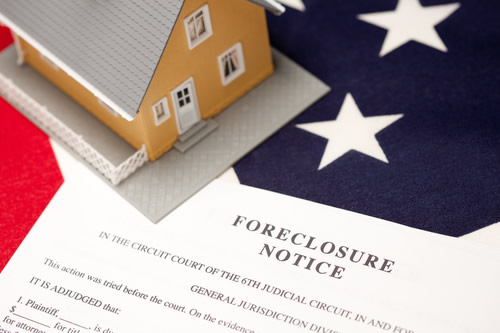 Life is truly unpredictable. Some people purchase homes well within their means and then an unfortunate event occurs – such as job loss or serious illness – that results in an inability to remain up-to-date on mortgage payments. These foreclosures are more often than not outside the control of the homeowner.
However, when it comes to the recent foreclosure crisis, individuals were purchasing homes well outside of their means and had a flawed perception of the future of the real estate market. If you want to drastically decrease your chances of facing foreclosure in the future, then take matters into your own hands – purchase responsibly and maintain a realistic perception of the real estate market outlook.
Purchase Responsibly
They key to avoiding foreclosure is purchasing a home that is well within your means. More often than not, we get carried away with our desires and if a lender approves us for a $250,000 home loan, we start looking for $250,000 homes. However, the lender is not responsible for making sure you can realistically pay these mortgage payments – you are.
Therefore, when considering purchasing a property, it is pertinent that you closely examine your income and expenses and determine a monthly mortgage payment that you can truly afford. Then you can use a mortgage payment calculator to determine how much home you can afford and then shop within that limit (not the limit that was provided to you by the lender).
With a vast majority of foreclosures having a high loan-to-value ratio, those who are more likely to face foreclosure tend to pay ridiculously-low down payments. Therefore, you can help decrease your chances of facing foreclosure by saving money and paying a reasonable down payment on the home, which decreases not only how much you owe, but also your monthly mortgage payments.
You are solely responsible for ensuring that the home you purchase is within your means. If you wish to increase your chances of avoiding foreclosure, make a reasonable down payment on the property and ensure that the monthly mortgage payments (and all other home expenses) are within your means before you go to the table on closing day.
Changing Your Perception
Along with purchasing responsibly, it is pertinent that you monitor your perception not only about what you "need", but also about the real estate market. For example, in the early to mid-2000s many people just assumed that home prices would always continue to increase. As a result, people purchased homes outside of their means with the assumption that they could always sell the property and make a profit in the future when home prices rise.
If you are not careful, the same thing can happen to you now. Home prices are incredibly low and therefore it is easy to assume that home prices will rise significantly throughout 2013 and the foreseeable future. As with most things, it is essential that you purchase a home that is within your means and based off the present, not off of the future (what you predict you will be making or how much you assume home prices will rise).
At the end of the day, in order to prevent another real estate market crash and resulting foreclosure crisis, American must take responsibility and learn valuable lessons from the recent crash. If lessons are not learned, the past will repeat itself.