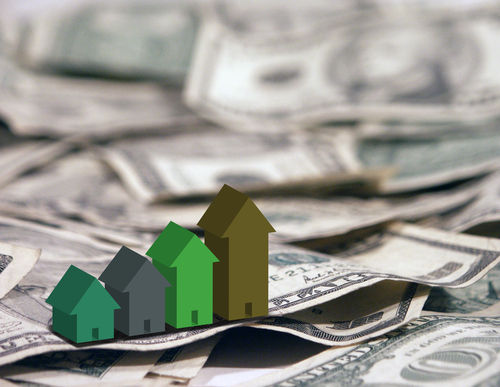 Throughout the last few years, investor confidence has remained low as many looked at the real estate market with skepticism. Recently, however, investor and homebuyer confidence is rising as the housing market makes noticeable progress toward recovery.
One of the main indicators of recovery is rising home prices, which pretty much can be seen in just about every local housing market throughout the country. Home prices have definitely been on the upswing, but will they continue to rise throughout the foreseeable future?
CoreLogic Predicts More Than 13.2% Increase in Home Prices for June Report
When looking at real estate market progress, one of the best ways to gauge how quickly recovery is occurring involves looking at monthly and annual housing market increases. For example, home prices increased 12.2% from May 2012 to May 2013, with a 2.6% increase from April to May of this year.
Recently CoreLogic released a projection that the June report will reveal that home prices increased more than 13.2% annually. With the index revealing increasing prices over the last 15 months, an increase in June will show us that progress is still being made and at what rate.
This news comes at the same time that mortgage rates are increasing, both of which are indicative of significant recovery.
Mortgage Payment Reductions with the Streamline Modification Initiative
One of the biggest complaints over the last few years is the inability for struggling homebuyers to modify their mortgages. As we recently learned, many banks have intentionally botched the modification process in an effort to push homes toward foreclosure.
However, there may finally be some good news for homeowners who are facing foreclosure – a new Streamlined Modification Initiative.
If you have a Fannie Mae or Freddie Mac mortgage and you are over 90 days behind on your mortgage payments, then you can expect to get an offer soon offering to lower your monthly payments – to modify your loan – in an effort to help you stay in your home and avoid foreclosure.
The great thing about the Streamlined Modification Initiative is that unlike other programs, the homeowner will not have to file financial paperwork. Instead, they simply have to pay the new, modified mortgage payments for three consecutive months in order to make the modification permanent.
The initiative is doing away with the main obstacle that prevented many struggling homeowners from being able to stay in their home – paperwork.
It will be interesting to see if the program is successful and if so if other lenders – even big banks – will adopt this method for loan modifications.
At the end of the day, progress toward recovery is underway with the projection for another strong report for June. At the same time, Fannie Mae and Freddie Mac are providing a new Streamlined Modification Initiative that seems promising and is designed to help thousands of struggling homeowners avoid foreclosure.