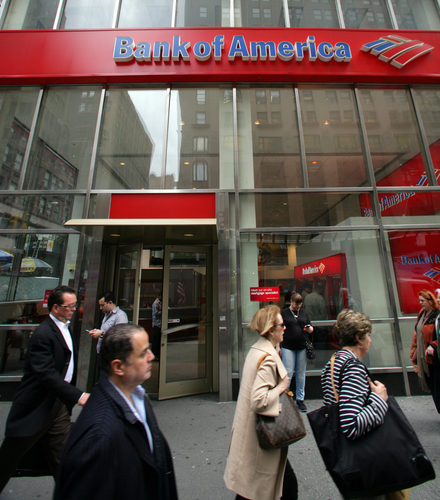 When it comes to the real estate market crash, most people agree that lenders played a major role in the crash and continued with unethical actions that led to wrongful foreclosures after the crash. Over the years, there have been several foreclosure settlement agreements, the distribution of compensation checks, new bank regulations passed, and even protests from fed up homeowners who are tired of banks getting away with insufficient punishment.
One of these settlement agreements – an $8.5 billion agreement from two years ago – is finally being put before a New York judge.
Bank of America Fights AIG in Court
Justice Barbara Kapnick will be considering the case in Manhattan. Although some investors support the settlement agreement, American International Group Inc. (AIG) is opposed to the agreement, specifically arguing that the settlement does not require Bank of America to pay enough.
The entire case essentially revolves around the mortgage liability of Countrywide, which was acquired by Bank of America. Unfortunately, the case has faced postponements and may very well face another one this week since an AIG attorney is claiming they still have not been able to collect all of the evidence to support their case.
What Happens if an Agreement Is Not Reached?
If the settlement is not upheld, then Bank of America will either have to pay out significantly more money to appease the investors or will need to work with the bondholders individually to create agreements. These options would essentially delay the process, with the latter more than likely taking several years to complete.
Bank of America would definitely like to see this settled so they can put this situation behind them, as they did when they agreed to the $11.7 billion deal with Fannie Mae earlier this year. However, AIG is not happy with the compensation that is being offered and continues to fight for the investors on their side to obtain a higher payout, especially since they claim that losses could possibly exceed $100 billion.
At the end of the day, Bank of America is looking to put all of this behind them, while AIG and other investors are seeking fair compensation for their losses – which is the same thing that homeowners who lost their homes to foreclosure due to unethical actions by lenders have been begging for all along. Time will tell the result of this settlement; however, if things continue to go how they have been lately, then the settlement agreement will more than likely protect Bank of America with an insufficient punishment in comparison to the damages they caused.