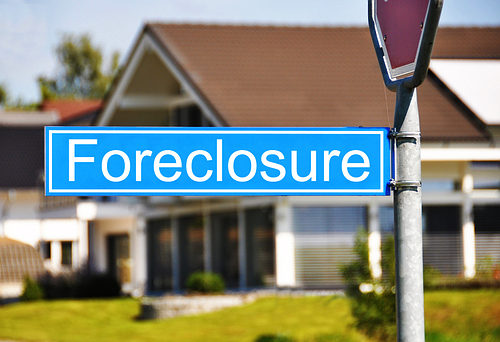 One of the best ways to determine the state of the current real estate market involves looking at information about foreclosures from different areas throughout the country. This information is also pertinent for potential homebuyers and investors looking for areas that still have a large number of foreclosures and other discount properties for investment purposes.
It is essential to note that in the current real estate market, location is incredibly important. While one area may have a declining foreclosure inventory, another city just down the road may very well have a high foreclosure inventory and lower home prices. Therefore, when investing in foreclosures or gauging real estate market progress, make sure you take into consideration the local real estate market as well as national trends.
States with Highest Number of Completed Foreclosures
According to a recent report released by CoreLogic, the top five states with the highest number of completed foreclosures from March 2012 to March 2013 include Florida, California, Michigan, Texas, and Georgia.
Florida is a judicial foreclosure state and therefore the foreclosure process tends to take longer than non-judicial foreclosure states. Due to the delays, Florida is just now processing many of the foreclosures that other states processed months ago. As a result, many areas in Florida are lagging behind in regards to real estate market recovery when compared to non-judicial foreclosure states.
From March 2012 to March 2013, Florida had 102,847 completed foreclosures. In comparison, Texas (a non-judicial foreclosure state) had 53,359 completed foreclosures. Georgia experienced a 16% decrease in the number of annual completed foreclosures from 2012 to 2013; however, Georgia still had 48,199 completed foreclosures from March 2012 to March 2013.
Information like the number of completed foreclosures is important for gauging real estate market recovery as well as areas that still have some great deals on discount properties – such as foreclosures.
Florida Legislature Approves $200 Million Settlement
In other news, the Florida Legislature has recently approved a $200 million foreclosure settlement with a House vote of 117-0. The approved bill will help with several things, including funding for domestic violence shelters and increasing affordable housing. In fact, $10 million of the settlement funds will be allocated to housing the homeless.
The state received $334 million as a result of the foreclosure settlement agreement among major lenders and 49 states; however, until now an agreement was not reached as how to allocate the money in a manner that would best help Florida residents. Finally, the decision has been made and a large portion of the money is being used for affordable housing.
It will be interesting to see how other states spend this money and if their efforts truly help those within the state who lost their homes during the real estate market crash and unethical actions by major lenders.
In conclusion, it is important for those with an interest in real estate to remain up-to-date on foreclosure news when trying to gauge real estate market progress or when looking for areas that still have a high number of cheap houses for investing purposes.