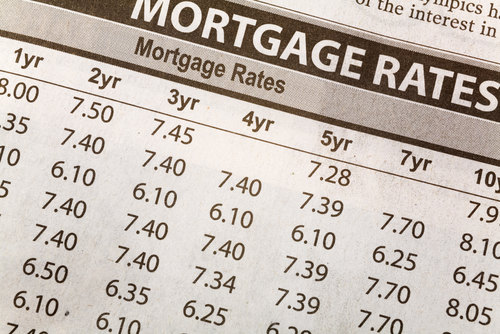 Over the last few years, mortgage rates have remained low in an effort to encourage homebuyers and investors to buy properties in an effort to help with real estate market progress toward recovery. Today, as the number of foreclosures on the market decline and home prices rise, mortgage rates are starting to increase as well.
How, exactly, are the rising mortgage rates effecting potential homebuyers?
Mortgage Rates Cause Homebuyers to Think Before Buying
Many people expected that mortgage rates would rise; however, most people hoped that rates would at least remain low throughout 2013. Last week the average mortgage rates for a 30-year fixed-rate loan reached 4.46%, an increase from 3.39% from the previous week.
Now, as mortgage rates and home prices are rising, homeowners are having to stop and think before buying a home. The low home prices and low mortgage rates are still here; however, they are both higher than over the last few years.
If you are considering purchasing a home in today's real estate market, it is important to understand that home prices and mortgage rates are expected to continue to rise throughout the near future. Therefore, you may wish to take advantage of the still-low home prices and mortgage rates while they are still around.
Furthermore, homebuyers and investors looking for foreclosures can still find distressed properties for sale throughout the country, which is also likely to decrease throughout the future.
In short, if you want low home prices, low mortgage rates, and a chance to snatch up discount properties while they are still available, then start searching for a new home or investment property today.
Buying in Today's Housing Market
If you are purchasing a home in today's real estate market, then make sure that you shop around to find the best interest rate and lock in that rate as soon as you can – some homebuyers are having a hard time securing a low interest rate in today's market.
Along with shopping around and finding a good rate with a good lender, make sure you also closely examine the property and that you know what you are buying before you sign on the dotted line.
The following video has some great information on what to look for when buying a home.
In conclusion, now is a great time to buy a new home if you are looking to take advantage of current home prices and interest rates while also being able to find foreclosures in many local markets.